Coronavirus in Portsmouth: Maternity rules change at Queen Alexandra Hospital for women in labour and at scans
PREGNANT women can have a person join them for scans and up to two birth partners during labour, Queen Alexandra Hospital has said.
Sunday, 25th April 2021, 7:00 am
Changes to the rules will be welcomed by women both in early pregnancy and soon due to give birth.
Coronavirus rules previously did not allow partners or anyone supporting women to join them at Queen Alexandra Hospital in Cosham.
A statement on the hospital's website said: 'Women attending prenatal scans and appointments can be accompanied by one partner/support person who must wear a face mask or face covering.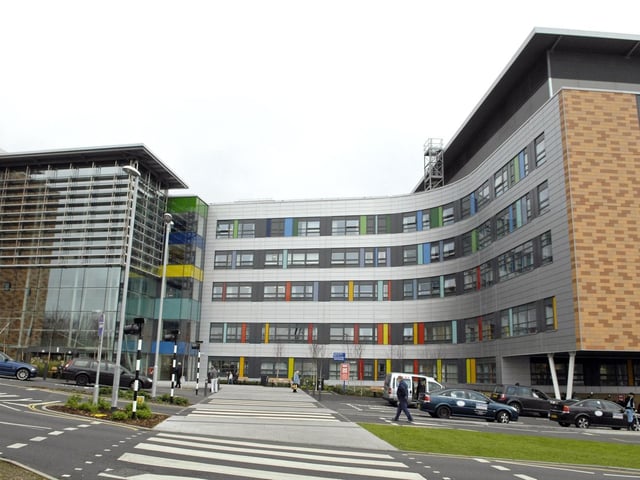 QA Hospital
'Women can be accompanied by their partner when they attend the hospital for delivery or if you are in labour. Once you are in established labour, a second nominated birthing partner will be allowed to accompany you. Following delivery, partners can remain in the room/ward for three hours.
'Unfortunately, we are unable to allow partners to remain overnight unless the woman is in labour or in exceptional circumstances and at the discretion of the nurse in-charge/ward manager.
'If you are having an elective caesarean your partner can join you on the ward from 7am on the morning of your surgery.
'Your partner may attend theatre with you if appropriate and stay with you once your baby is born and after you are moved into the recovery area. As above, they can return to the ward with you for three hours or return for a visiting slot later in the day.
'If women stay in after delivery, they are able to nominate one person who can visit them for one of two time slots each day: 12.30pm to 3.30pm and 4pm to 7pm.
'Visitors are required to wear a face mask on the ward including individuals who would usually be exempt. Unfortunately, no siblings are currently able to visit.
'If you have any questions or concerns, please speak to your midwife or the nurse in-charge.'
A message from the Editor, Mark Waldron