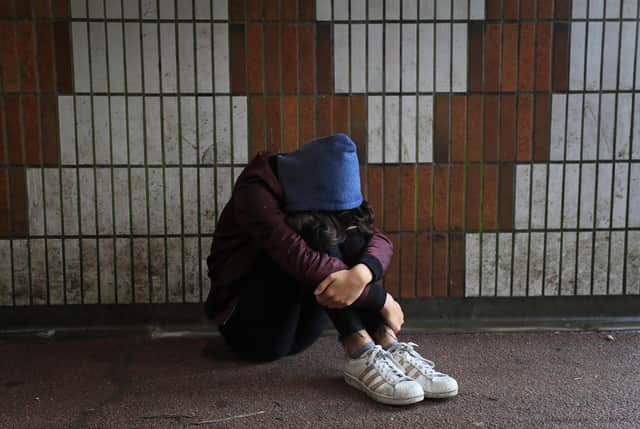 Picture posed by a model of a teenage girl showing signs of mental health issues. Photo: Gareth Fuller/PA Wire
NHS Digital data shows there were between 226 and 232 admissions for self-harm or self-poisoning for children aged nine to 17 at in Portsmouth between 2020-21.
In 2019-20, there were around 220 hospitalisations.
And at least 235 admissions were recorded between April and November last year – in the first two-thirds of 2021-22.
Admissions are rounded to the nearest five, and exact numbers are not available when there are fewer than eight cases a year, to protect patient identity.
Olly Parker, head of external affairs at the mental health charity YoungMinds, was worried by the stats, which mirror a national rise. 'It is deeply concerning to see that hospital admissions for self-harm admissions have risen to their highest since records began,' he said.
'The reasons why young people self-harm are often complex, but we know that traumatic experiences at a young age – like bereavement, bullying or abuse – can have a huge impact.'