11 of Portsmouth's most historic buildings which are no longer standing
Some of Portsmouth's most amazing structures are sadly no longer with us for different reasons.
Monday, 21st December 2020, 6:19 pm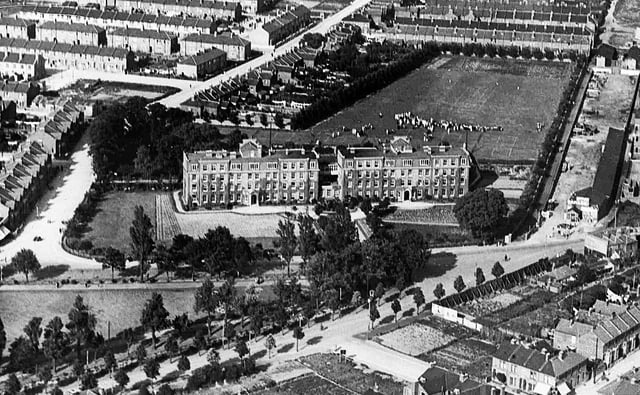 The now demolished Teacher Training College, Milton pre-1936. Photo: Mick Cooper collection.
Perhaps you have some memories of them? Did you work in them or were you part of the crew who had the job of demolishing them?
Some of the images included in the gallery are The John Barleycorn pub, the scene of a murder, Portsmouth Power Station, Portsdown Park and the Tricorn.
The Crystal Palace at Fratton Bridge Sent in by Bill Dodd of Portchester and firstly we see many Pompey fans' favourite drinking house, the Crystal Palace Hotel south of Fratton Bridge. This wonderful pub was once run by former Pompey player Jock Anderson who scored a goal in the 1939 F.A. Cup Final. The cyclist has just passed over Fratton Bridge and is heading south down Fawcett Road. The pub was another superb building demolished for road 'improvements'.
The Point Old Portsmouth. All the buildings to the left have now been demolished. The Brickwoods pub The Union is now The Spice Island Inn. The notice to the left states: Southern Railway. Motor car Ferry Service - Portsmouth to Fishbourne. There's the sign for White & Co Removers and Storers and The Union the Brickwoods pub to the right, with people on the slip way about to board the ferry.
HMS Vernon before being transformed into Gunwharf Quays. An aerial view of HMS Vernon, Portsmouth on October 5, 1981. The News PP4255
A nice view of the Tricorn in 1966.
The Post Office in Commercial Road on the corner of Stanhope Road 1970s. The Guildhall clocktower to the left.
Savoy Buildings at South Parade, Southsea, situated between Clarendon Road and Alhambra Road, where a major redevelopment in planned to demolish the complex of nightclubs, bars and casino, and build 94 flats on the site. Time & Envy Nightclubs, Joanna's, Club Tiberius Casino, and apartments will be demolished. Picture: Michael Scaddan (064658-0032)
Portsmouth power station, Old Portsmouth Picture: Simmons Aerofilms/Mike Nolan Collection
Portsdown Park development being demolished in 1988.
Demolished in 1972, who can remember Edinburgh Road Congregational Church when it had a steeple?
The John Barleycorn in Commercial Road, Portsmouth. In 1943 this pub was the scene of a gruesome murder when the landlady, Rose Robinson, was robbed and strangled after she had closed for the night. Harold Loughans was charged with murder but aquitted, although he later confessed to a Sunday newspaper. The pub was demolished in 1972 when Buckland was redeveloped.