Come on in! Sea swimming at Southsea | Nostalgia
Our theme today is swimming at Southsea with a series of mainly pre-Second World War photographs and one particularly evocative shot from 1900.
Sunday, 3rd October 2021, 6:00 pm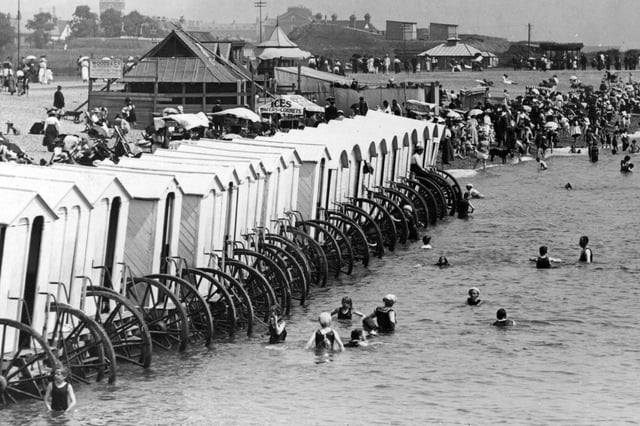 1900: Holidaymakers enjoying mixed bathing at Southsea, with a line of bathing machines along the shore. Picture: Getty Images
A message from the editor, Mark Waldron.
We've slashed the cost of digital subscriptions to our website by 50 per cent for a limited time.
May 8, 1938: Holidaymakers enjoy a day on the beach at Southsea. Picture: Getty Images.
August 28, 1935: Swimmer R Jones taking part in the Southsea to Isle of Wight race in the Solent at Ryde. He went on to win the race. Picture: Getty Images
August 20, 1936: Mr C Rogers, of Gosport Swimming Club, wades ashore at Ryde after his winning swim from Southsea to the Isle of Wight, which he won by the narrow margin of 19 seconds in a record time of 2 hours 8 minutes 5 seconds. Picture: Getty Images.
August 28, 1935: Mrs J Mortimer presenting swimmer R Jones with the winner's cup after his victory in the Southsea-Ryde swim at Ryde. Picture: Getty Images.