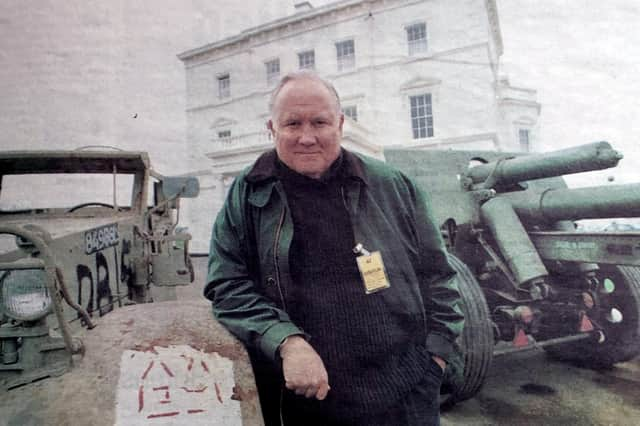 Norman Schwarzkopf outside Southwick House.
But the famous commander of the Nato forces during the desert conflict did not so much storm as stroll into Southwick House, where Operation Overlord was planned. The world-renowned military chief told how coming to the historic headquarters at HMS Dryad, at Southwick, near Fareham, served to remind him of his own wartime experiences while he was filming part of a television programme for the American CBS network about the major events in the Second World War.
He said: 'I have just spent a week in Normandy filming and now I'm here at what was General Eisenhower's headquarters. I never had anywhere near the responsiblity the allied leaders had because of the sheer number of people that were involved. They had a war that was going on for years, but it's amazing the number of parallels that I have run into.'
He also was the first VIP to sign Dryad's visitors' book for the 50th anniversary of D-Day.