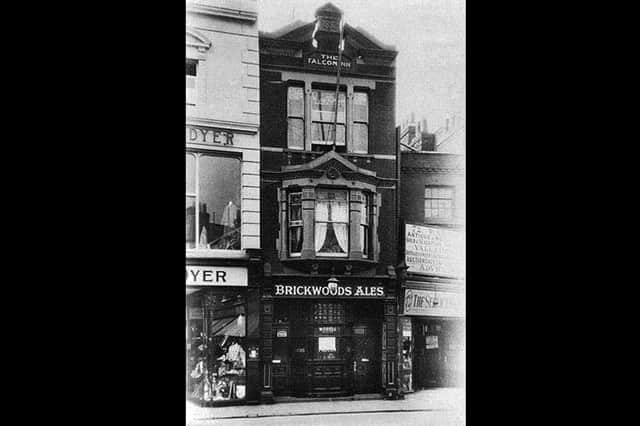 The Falcon in Kings Road, Southsea. What a shame such architecture was destroyed during the war. Susan Roberts' (who sent us this picture), grandmother Beatrice Gregg was landlady of The Falcon. The pub was destroyed in the blitz of 1941. Picture: Courtesy of Susan Roberts
Here are just a handful, most of them probably long-forgotten.
The old Guildhall in 1940, less than a year before it was destroyed during the blitz. Picture: The News archive.
A message from the editor, Mark Waldron.
The Eye and Ear Hospital in Clarence View, Old Portsmouth.
The Thorngate Memorial Hall in Gosport which was destroyed in the blitz. Picture: John Huntley postcard collection.