Lee-on-the-Solent was decades ahead of Portsmouth | Nostalgia
Here's another marvellous painting by Neil Marshall, this time of the tower and surrounding complex at Lee-on-the-Solent set in 1956.
Wednesday, 30th December 2020, 5:40 pm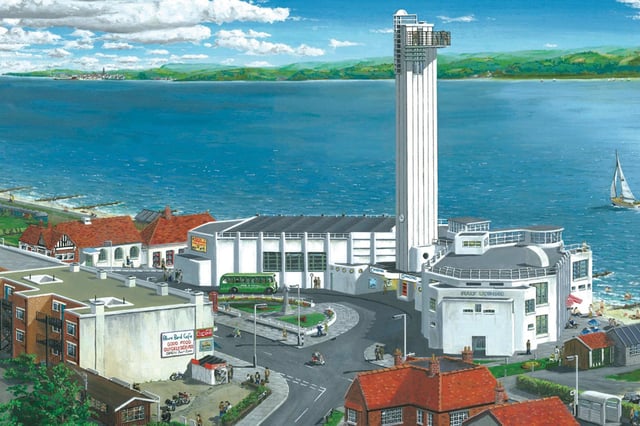 Another superb painting by Neil Marshall, this time showing the tower complex at Lee-on-the-Solent in 1956.
The cinema within the complex is showing Rock Around the Clock, the film that launched rock 'n' roll in the UK.
In the distance across Spithead and the Solent can be seen Ryde with the steeple of All Saints' Church standing out.
East Court House and Compton House (out of frame) were demolished in 1969. Does anyone remember them? Picture: The News archive.
• Who can remember East Court House on the corner of Havant Road and Court Lane, Cosham? It, along with Compton House, was sold in 1969 to be demolished for housing. Many trees in the spacious gardens were preserved.
One of the features of the garden was an early-flowering chestnut tree, a favourite with passers-by for many years.
Compton House was of 16th century origin with East Court was added in 1810. They were, of course, part of the old village of Cosham. For many years the house was occupied by D Gammans, father of Sir David Gammans a former postmaster-general.