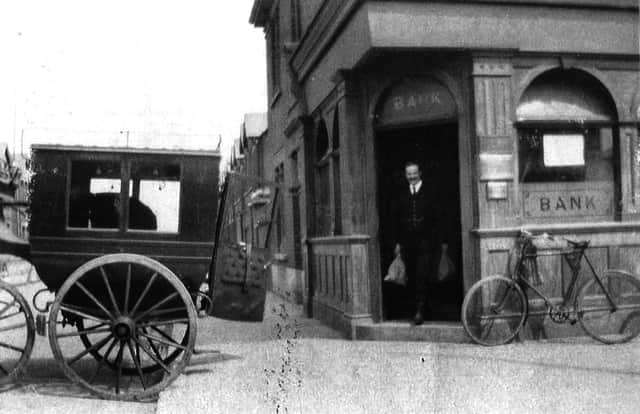 Not the Wild West but perhaps Wild East. A bank teller loads cash from the bank on the corner of Glasgow Road, Eastney.
They were: Ordnance electrical mechanic Stephen Scholes, from Leeds, and control electrical mechanic Gerald Taylor from Wolverhampton. Taking the picture was David King from Chichester House, West Leigh.
And a final thought: surely the bank picture was not for real?
• To see the rest of the pictures in this collection click here.
Gilbert's sweet shop, Eastney Road, Milton about 1912. Ethel Gilbert holding baby George Gilbert.
Gilbert's sweet shop. Brian Gilbert's parents Evelyn and George selling ice cream outside the shop in Eastney Road, Milton, about 1934.
Women enjoying the beach huts between South Parade Pier and Eastney, 1938.
Jon Pertwee at Fraser Gunnery Range, Eastney, where the BBC was filming Dr Who, October 1971.