More shattered lives: Stamshaw street wrecked by final bomb to fall on city
Our pictures today from The News archive are all from the Stamshaw area of Portsmouth.
Sunday, 24th January 2021, 6:00 pm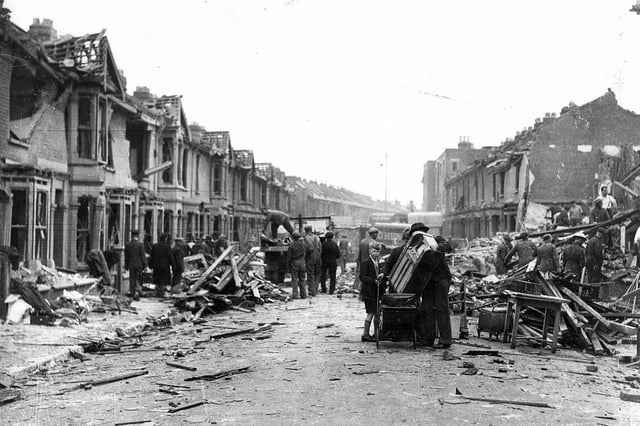 Newcomen Road, Stamshaw, Portsmouth after a flying bomb fell on July 15, 1944, the last bomb to fall on Portsmouth. Picture: The News Portsmouth
To see the full collection of 20 photos click here.
A message from the editor, Mark Waldron. You can subscribe here for unlimited access to Portsmouth news online - as well as fewer adverts, access to our digital edition and mobile app. Our trial offer starts at just £2 a month for the first two months.
Portsmouth Harbour in the winter of 1939 near Stamshaw.
News boys standing on the corner of Twyford Avenue and Newcomen Road, Stamshaw, in 1905. Picture: The News PP4145
February 1971. The fire at the old Ebenezer Methodist Church in Twyford Avenue, Stamshaw.
Youngsters enjoying the open air swimming pool at Stamshaw in 1929.