Naval PoWs marched through Gosport and Christmas in a Portsmouth tunnel | Nostalgia
The News has a large collection of pictures which were taken across the Portsmouth area during the Second World War. Here's a taster...
Tuesday, 14th September 2021, 4:41 pm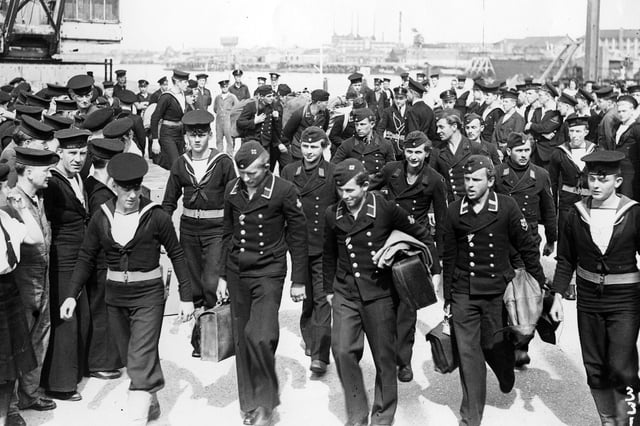 Crews of German E-boats march away under naval escort at Gosport, 1945. Picture: The News PP4520
A message from the editor, Mark Waldron.
You can subscribe here for unlimited access to our online coverage, including Pompey, for 27p a day.
The Cliffdale Tunnel, deep into Portsdown Hill, hosts a Christmas party in 1942. Picture: The News PP5097
Portsmouth's wartime lady mayoress Peggy Daly, left, with Clementine Churchill, prime minister Winston's wife, during a visit to Portsmouth in late January 1941.
Wrens at work on a Seafire at the Royal Naval Air Station, Lee-on-the-Solent, May 1943.
Dispatch riders from ATS Signals HQ Southern Command, February 1944.