The Portsmouth lake built for torpedoes and... ejection seats | Nostalgia
Horsea was originally two islands, Great and Little Horsea, the former large enough to support a dairy farm.
Friday, 12th February 2021, 7:20 pm
Updated
Friday, 12th February 2021, 7:20 pm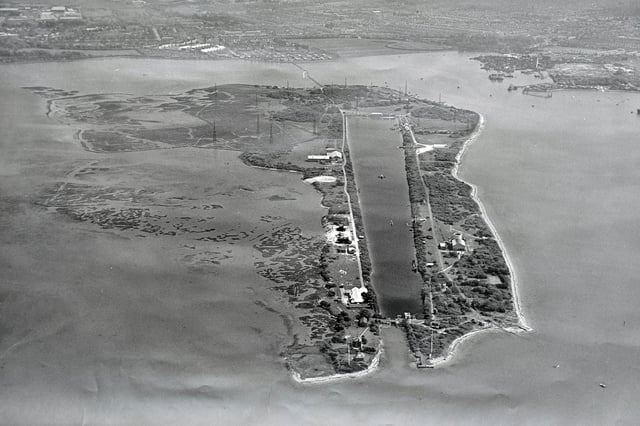 Horsea Island undated. Picture: (120633-750)
The islands in Portsmouth Harbour were joined to form a torpedo testing lake in 1889, using chalk excavated from Portsdown Hill by convict labour.
But rapid advances in torpedo design and range made it all but obsolete by the First World War.
When the lake was no longer used for torpedoes it came in handy for testing the first ejector seats for aircrew of Fleet Air Arm planes after a series of accidents involving them landing on aircraft carriers.
Horsea Island from Portchester Castle, 1886. Picture: Barry Cox collection.
A message from the editor, Mark Waldron. You can subscribe here for unlimited access to Portsmouth news online – as well as fewer adverts, access to our digital edition and mobile app. Our trial offer starts at just £2 a month for the first two months.
A Sopwith Baby seaplane embedded in a wireless mast above Horsea Island, September 1917.
Prince Harry - Commodore-in-Chief, Small Ships and Diving - during his visit to the Fleet Diving School and the Portsmouth-based Royal Navy bomb disposal unit at its base at Horsea Island, October 2007. Picture: Malcolm Wells (074340-161)
The torpedo testing lake at Horsea Island, January 1970.