Royal Navy: Ministry of Defence pledges probe into drugs scandal in Portsmouth in 1987
An urgent investigation into allegations of a Royal Navy drugs scandal in Portsmouth was pledged by the Ministry of Defence.
Saturday, 22nd February 2020, 12:00 am
Updated
Saturday, 22nd February 2020, 4:39 pm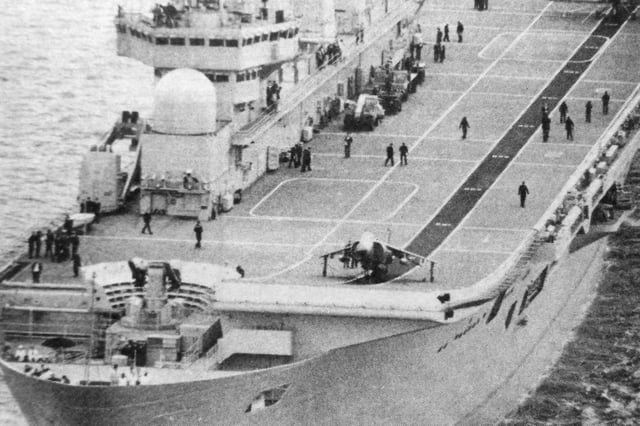 Ark Royal, the pride of the fleet, was named as one of the navy ships smuggling drugs.
Eight city-based ships, including the pride of the fleet HMS Ark Royal, were labelled as floating 'junkie' warships.
A sailor made claims in national newspaper The Sun that ratings were making up to £1,000 a voyage smuggling cannabis. The paper also named seven ratings in a 'list of shame'. The report alleged a rating navigated a minehunter through busy shipping lanes 'bombed out of his mind' on drugs at the helm.
Pubs and nightclubs in Portsmouth were also named as key dealing dens for the sailors.
The other ships named were Her Majesty's Ships Juno, Wilton, Hubberston, Iveston, Bronnington, Bossington and London.
A source said: 'I've known ships return to Portsmouth with 10 1lb packs of the best Moroccan hidden onboard.
'I've seen cannabis, speed and even LSD be taken at ships' parties. Ratings get their brains totally scrambled. Senior officials seem to turn a blind eye.'