Snapshots of Portsmouth in 1975​​​​​​​ | Nostalgia
In this selection we have Portsmouth Dockyard workers, Portsmouth Naval Base and Charlotte Street Market, as well as many more.
Saturday, 22nd August 2020, 12:00 am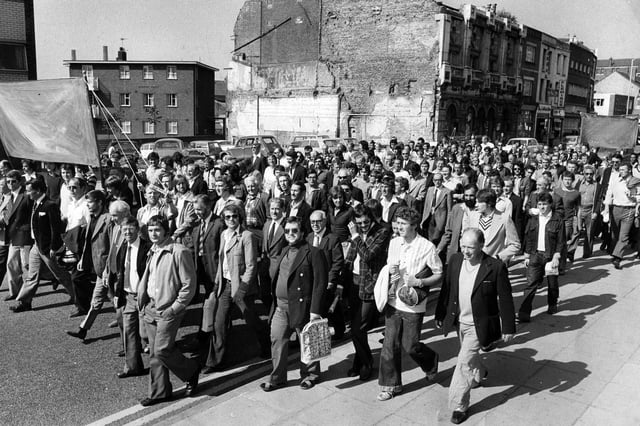 Portsmouth Dockyard workers going on strike in June 1975. The News PP4563
The entrance to HMS Nelson, formerly Royal Navy Barracks, in October 1975. The News PP5013
An aerial view of the Charlotte Street market on November 26, 1975. The News PP5557
Production for ship parts at the Dockyard in 1975. The News PP4559
Portsmouth Passenger Transport Department and bus depot.