Southsea neighbours protest at student block plans in 1993
Residents crowded on to a Portsmouth street to give planners a piece of their mind over proposals for student flats next to a retirement home.
Saturday, 4th April 2020, 12:00 am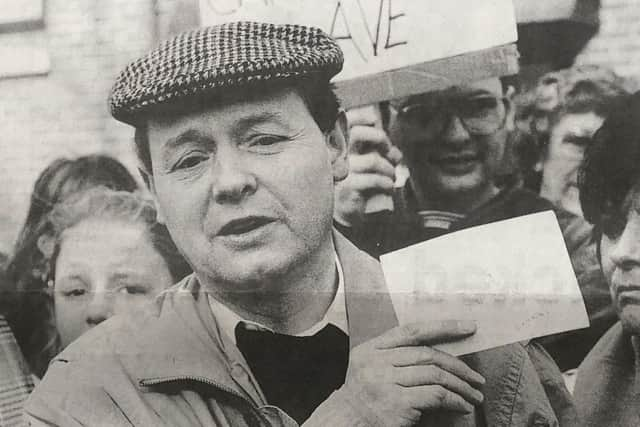 Glyn Archer airing the views of the residents.
More than 30 placard-waving householders protested against the scheme to house 39 students in a five-storey block. They feared late-night noise and parking problems would drive down property prices in Outram Road, Southsea, even further.
City council planning committee chairman Mike Hancock was surrounded by angry homeowners when he visited the overgrown site. He said council officers recommended that the scheme with only eight parking spaces should be accepted.
June Streeter, 52, who lived nearby, said: 'It's going to be so high I will have to close my bedroom curtains during the day to stop people looking in. Not only that, it will bring property prices down.'
Glyn Archer, 47, pictured, said: 'If they built retirement flats, there would be no problem.
City councillors Steven Weymes and Malcolm Chewter, who represented residents in the area, said they would fight the plan. ​​​​​​​