Sparkling career of Royal Navy destroyer HMS Diamond | Nostalgia
When Type-45 destroyer HMS Diamond returned home to Portsmouth for Christmas 2018 (see final picture) she had spent a busy two months at sea from the Atlantic to the Baltic.
Sunday, 20th June 2021, 11:00 am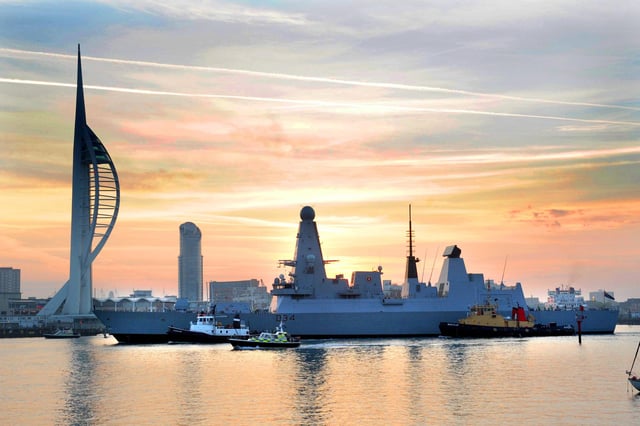 September 22, 1910 and HMS Diamond arrives in Portsmouth for the first time. Picture: Paul Jacobs
The third of the Daring class of destroyers monitored Russian naval activity twice, visited four ports, helped train warfare officers and RAF air crew, hosted two ambassadors, represented the fleet in front of a million people at Bournemouth Air Festival, joined NATO ships in the Baltic and impressed Poles on a rare visit to their country.
HMS Diamond firing of Sea Viper for the first time. Picture: LA(Phot) Ben Sutton
More than 12,000 people gathered at Govan on the Clyde in November 2007 to watch the launch of HMS Diamond.
The ships company of HMS Diamond on September 22, 2010. Picture:Steve Reid 102979-92
HMS Diamond returns home to Portsmouth for Christmas 2018.