Then and now pictures which capture the changing face of Portsmouth | Nostalgia
If you are looking for a Christmas present and the intended recipient is interested in Portsmouth history, might I be so bold as to suggest several of my books of then and now photographs of the city.
Thursday, 17th December 2020, 7:06 pm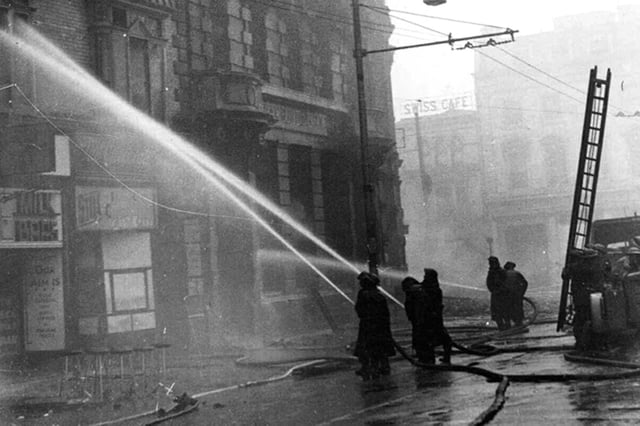 Commercial Road then and now. The morning after the night of January 10/11, 1941 Picture: The News archive.
War-torn Portsmouth Then and Now, Portsmouth in Transition and Portsdown & Horndean Light Railway Then and Now are available from the following outlets. All books have been signed.
New To You Bookshop, High Street, Cosham; Riley's Newsagents, Locksway Road, Milton; Keyes Newsagent, Highfield Avenue, Waterlooville, and Park Lane Post Office, Bedhampton.
In the top pictures we see the scene at the junction of Commercial Road and Edinburgh Road on Sunday January 11, 1941, after the terrific blitz on the city the previous evening and night. To the right is the same scene today. These scenes come from War-torn Portsmouth.
Commercial Road then and now. The same scene today. Picture: Bob Hind
Below is Bonfire Corner, Portsea,about 1930 and on the right the same spot today. They come from Portsmouth in Transition.
All photographs are in black and white, the book size being 8in x 8in. All 'now' photographs are taken by me. All for sale at £9.99.
Bonfire Corner, Portsea circa 1930s Picture: The News archive
Bonfire Corner today. Picture: Bob Hind