Visitors put strain on HMS Warrior in 1993
One of Portsmouth's top tourist attractions, HMS Warrior, would be taken off show for a major overhaul in dry dock.
Saturday, 4th April 2020, 12:00 am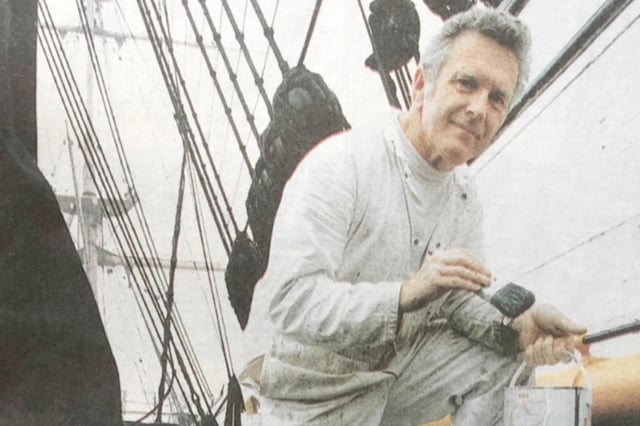 Shipwright Peter Collings trying to keep up with the constant repairs.
Experts said the 1860 ironclad vessel was beginning to show signs of wear and tear after nearly six years in Portsmouth Harbour's waters.
The Warrior Preservation Trust planned to give the Victorian ship a major overhaul in the naval base, probably during the slack visitor season the following January.
Warrior's commanding officer, Capt Fraser Morgan, said: 'Although she has an iron hull which doesn't rust like steel, there are a number of points where pipework went out and where steel plates had been welded. If we do a good job on the hull, it probably won't need to be done again for 15-20 years.'