Warsash fugitive ready to die for love in 1994
An illegal immigrant who evaded capture for more than a decade gave himself up for the love of a Warsash woman.
Saturday, 11th April 2020, 12:00 am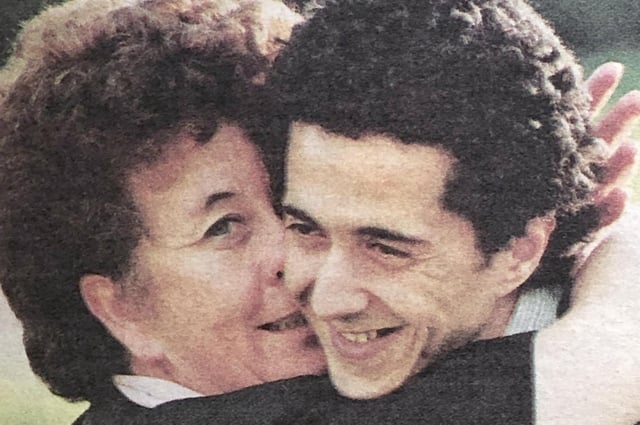 Veronica and Cherif Gaoua together at last.
But Algerian Cherif Gaoua, 32, weak from a hunger strike at the end of 19 months detention, feared he could still be deported.
'We just live from day to day,' he said.
The Home Office had released him while they investigated his case.
His wife, Veronica, at their Albacore Avenue home, said of their marriage behind bars: 'We have been married in our hearts for a long time.'
The love story began in 1983 when Cherif fled to London and moved to Fareham in 1990. He then met Veronica, 47, and their only hope for a future meant him giving himself up to authorities. Cherif added: 'We try to enjoy the time we have.'