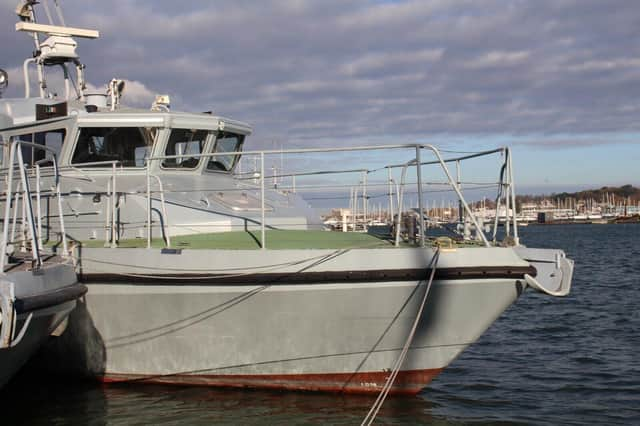 Royal Navy: Former patrol ship HMS Sabre is on eBay - for £134,995
A former Portsmouth-based Royal Navy patrol ship can be yours – if you fancy bidding £135,000 on eBay.
The ex-HMS Sabre, a high-speed patrol boat, is for sale with Ramco, a reuse expert which helps organisations to dispose of unwanted assets.
In September 2020 Sabre returned to Portsmouth and after operating in UK waters for a period, was decommissioned in a ceremony at Portsmouth Naval Base in March 2022.
To prepare Sabre for a new lease of life, she has been recommissioned by Ramco with engineers servicing main engines and onboard generators. The Lincolnshire company has been working with the MoD for more than 25 years and supports government departments and businesses to find value in their equipment that's no longer needed.