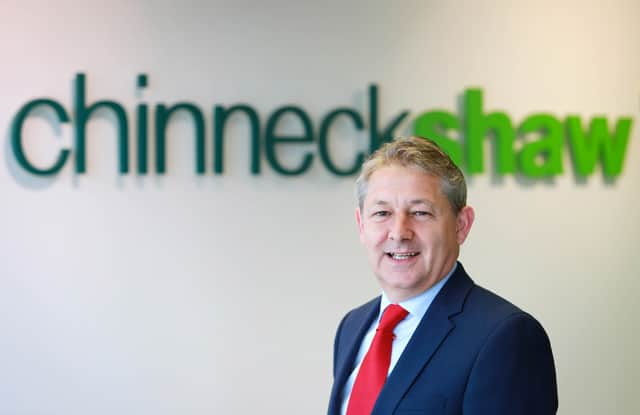 Landlords are facing challenges with a staggering 145 laws and regulations
A new report has found that there are a staggering 145 laws and regulations governing the private rental sector (PRS).The study for the Tenancy Deposit Scheme Foundation highlighted the mountain of red tape facing landlords and lettings agents across England, Wales, Scotland and Northern Ireland.
Author Kate Faulkner also found the enforcement of many of the regulations was limited with some major differences between the different countries.
Portsmouth-based estate and lettings agency Chinneck Shaw says it demonstrates the challenges facing today's portfolio landlord – whether they attempt to manage their own properties or use a letting agent.Director Neil Shaw - pictured above - said: 'An increasingly complex picture about rules and regulations in the sector is emerging.'This new report is invaluable in demonstrating the mountain of red tape already faced by landlords and lettings agents as they face even more regulation over coming years.'While not necessarily in favour of more regulation, reputable landlords and lettings agents are supportive of any measures that drive up standards in the sector.'
He added: 'It is important that there is consistency.'Rules and regulations must be enforced fairly but also be made clear, easy to understand and be well communicated to landlords, letting agent and tenants for the benefit of all and the wider PRS sector.'Experienced and knowledgeable lettings agencies who keep up to date on best practice will be best placed to advise on any regulatory matters for both landlords and tenants.'
The report is one of a series from the Tenancy Deposit Scheme Foundation.Author Ms Faulkner warned that despite the 'dramatic' increase in protection for tenants through legislation, its impact is limited because of the lack of enforcement.
She added: 'Without a co-ordinated approach, the rules and regulations could just increase the cost of letting property without delivering any of the benefits to tenants and the sector.'o Read the report in full at http://www.propertychecklists.co.uk/categories/tenancy-deposit-scheme-reports