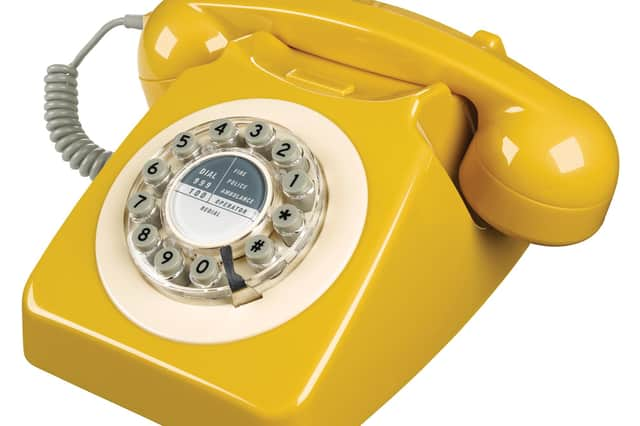 Blaise has been on the landline for the first time in years - because of the coronavirus lockdown
Not that it was a fancy Lobster-shaped effort from the 1970s, but the monthly cost of running was becoming hard to justify, considering that it was used as infrequently as the Bat Phone. But, like most things in life, my telephone habits have altered dramatically since lockdown.
These days it seems I am never off the dog and bone – catching up with loved ones who are, all of a sudden, considered to be vulnerable.
This is a trend replicated across the land with telecoms giants cheerfully reporting sharp increases in the length of time customers spend gassing on the phone.
Social commentators are already telling us that the pandemic crisis has brought about many significant changes in behaviour, including the welcome widespread rediscovery of communities.
The biggest bonus to emerge from this mess is our return to evenings filled with inane chatter.
There was a time, back in the 1990s, that both Bob Hoskins and Maureen Lipman encouraged us to pick up the receiver and rekindle lost friendships, even if the former's 'good to talk' mantra was driven by a desire to increase share prices rather than improve social cohesion.
Back then, a nation would run to their handsets as soon as the clock struck 6pm and the cheaper calls kicked in. If we had the patience, we would wait until a Sunday – the cheapest day to make calls.
Not that I paid too much attention to the timings of my calls, although I was always fleet of foot whenever the BT bill thudded onto the doormat.
Back then we were a nation of talkers, even if it meant queuing up to use the smelling public pay phone.
Mobiles and the introduction of text messaging changed the game and, almost overnight, we became a nation of screen-staring zombies who only knew how to communicate via badly constructed sentences.
There isn't a great deal to celebrate right now but we might look back on how this sorry mess got us all talking again.