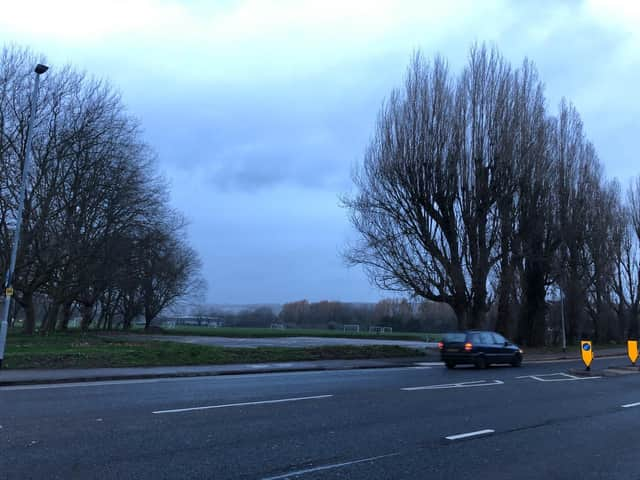 The empty car park where the travellers had set up home.
They pitched up at the Cosham car park on Monday 17th of February having travelled to the UK from Cherbourg in northern France.
Speaking at the time of their arrival, one of the travellers, Adol Jordan, said: 'We're here on holiday from France. We don't know where we will go next, maybe London. We don't know how long we will stay (in the UK) but the weather is not very nice.'
After saying they would be staying in the area for a 'few days' they have been true to their word and have now moved on to pastures new.
French travellers set up in a car park by the King George Playing Field in Cosham.