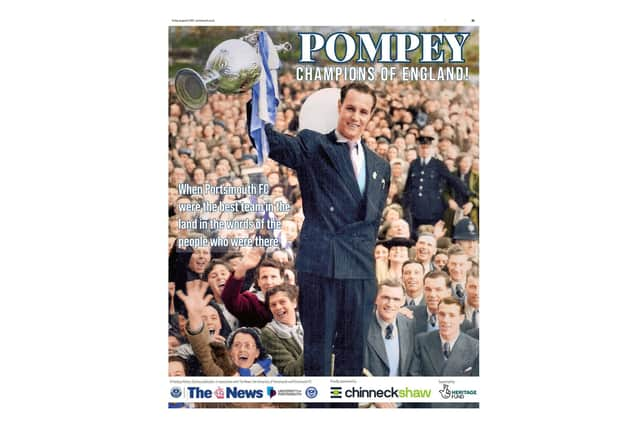 The front page of the Pompey Champions of England special supplement
To mark this momentous achievement, the Pompey History Society - a non-profit organisation, recognised by the club - was successful in a Heritage Fund bid to re-tell this story, by capturing for posterity the voices of fans - and the last surviving player - who were there at the time.
Working with the University of Portsmouth and The News, a team of volunteers has captured nearly 30 oral histories.
To coincide with the launch of the project, The News teamed up with the society and journalism students at the University of Portsmouth to produce a 16-page special supplement, Pompey Champions of England, that shares the curated memories with a wider audience.
To read an e-version of the supplement, sponsored by Chinneck Shaw, click here