Message from Portsmouth fans is loud and clear - bring back Ben Thompson from Millwall
Mark Catlin, Kenny Jackett... are you listening? The message from Pompey fans is loud and clear – bring back Ben Thompson!
Tuesday, 6th October 2020, 4:39 pm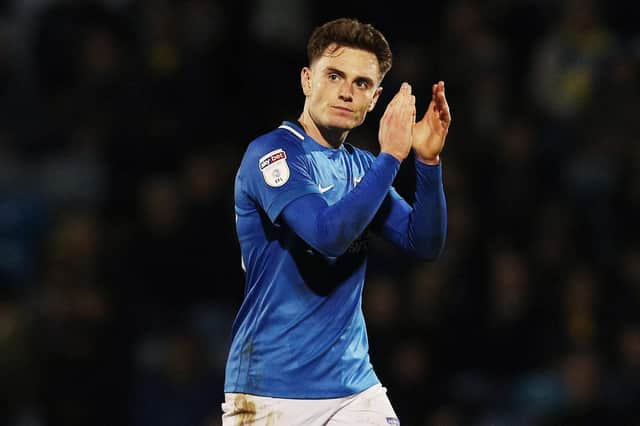 Former Fratton favourite Ben Thompson
And the overriding opinion was: any move for the player would be most welcome.
At no point has The News said that a Thompson return is on the cards.
However, that hasn't stopped Pompey fans dreaming of a reunion with the talented 24-year-old who impressed so many during the first half of the 2018-19 season and said he would never rule out a PO4 return.
Some have even suggested they'd be willing to back manager Kenny Jackett if such a move were to materialise! A major u-turn indeed in this current ciimate!
So what have fans been saying? Here's a selection of the views shared with us via our Facebook page – Portsmouth FC: The News...
Marlon Neil: Thompson would be one of the few players that could gain Jackett a lifeline. The lads far too good for league 1.
Shawn Woodward: Is the type of player we need some 1 alongside Naylor who can drive forward pick a pass and support the front 4.
Sonny Flack: No chance but would be class if it happened.
Daniel Seymour: If he is available and open to a return, its a no brainer, but with the wage cap is it affordable to do?
Alfie Faithfull: Cant see it happening. Hope I'm wrong cus Ben Thompson made us tick
Connor Gilchrist: If we resign him on a permanent deal I will definitely back Jacket what a player he was for us.
Mel Clarke: I hope we are able to get him back again.
Adrian Timms: Do what it takes!
Jake Waterfall: BEST PLAYER WE'VE HAD ALONG WITH MATT CLARKE, GET HIM BACK !!!
Dan Shaw: The last time we were playing decent football was when he was here. That was a very long time ago. Get it done.
Ollie Roberts: Do whatever it takes to get him back!
Lorraine Wells: Would love Ben Thompson back!
Damien Shires: Love to see Ben Thompson back at Pompey.
A message from the Editor, Mark Waldron
Thank you for reading this story. The News has launched a new subscription offer which gives you unlimited access to all of our Pompey coverage.
You can subscribe here to get the latest updates from Fratton Park, transfer news and expert analysis from our team of Pompey writers.
Every subscription helps us continue providing trusted, local journalism on your behalf for our city.