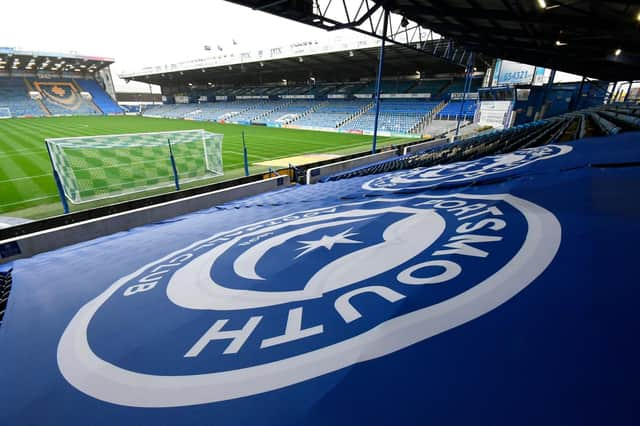 Fratton Park. Picture: Graham Hunt
Here you can find all the latest news from Fratton Park ahead of the play-off clash against Oxford United as well as news from around League One – all in one place.
Pompey live: All the latest from Fratton Park and countdown to play-off showdown with Oxford United
Last updated: Thursday, 01 January, 1970, 01:00
Jackett speaks on interest in Scottish goal machine
How much Pompey paid agents this season revealed
Oxford United skipper speaks ahead of Fratton clash
Whatever you do, don't miss this week's hard-hitting Pompey Talk as we're joined by Kevin Harper!
Barracked and booed Kevin Harper turned it around at Pompey - and was injured the whole time
He found himself the target of ugly barracking from Pompey fans.
Racially abused as a child by Pompey parents - this is Nathan Ashmore's story
Nathan Ashmore cannot quite recall his age at the time. Far more significant details are etched upon his memory.
That brings today's blog to a close - keep up with the latest here again tomorrow!
We're looking for your Pompey teams to face Oxford United
With the squad now assembled for next Friday's game, which starting XI would you go with? And what about your bench with nine subs allowed? Would you go for Bass or MacGillivray in goal? What about Bolton or McCrorie at right-back? And do you have Pitman involved?