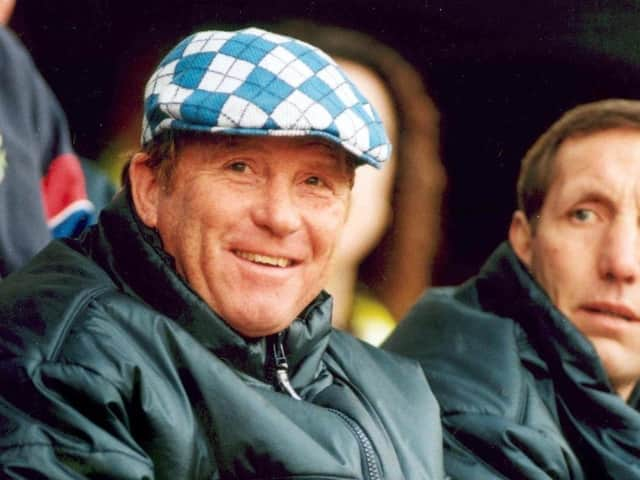 Former Pompey manager Alan Ball
As I said last week, when I did reader votes here and in the Pompey programme a few years ago, players from those days were mentioned more frequently than figures from Jim Smith's FA Cup semi-final and play-off teams and from Harry Redknapp's division one title winners or Premier League line-ups.
That's perhaps an indication that a lot of people who read my columns are of the same vintage as me, but I do think it's also testament to what legends they were.
So if you had to put together a Bally Blues XI from that period who'd be in it?
Some, but not all, pick themselves.
In goal, of course, you'd have The Legend, Alan Knight. No need for debate.
Full-backs? I think I'd have Kenny Swain at right-back, one of the most cultured defenders we've seen at Fratton in all my years of watching. And I'd go for Paul Hardyman on the left.
Noel Blake and Billy Gilbert are surely automatic choices in the centre of defence. If not, you tell them.
In midfield, I'd go with Mick Kennedy and Kevin Dillon in the centre, Kevin O'Callaghan on the left wing, and on the right? Well, this is where it gets tricky.
Neil Webb or Vince Hilaire?
Not strictly players who played in the same position but you'd have a lop-sided team if both played.
I loved Webb, but I think, to make my team a genuine 4-4-2, I' d give Vince the nod.
Up front, for me, it's Alan Biley and Mick Quinn.
How great it'd have been to see those two partnered.
Can you produce a better Bally 80s XI? Tweet me at @stevebone1 to try!