Review | The Full Monty at Mayflower Theatre: "The boys didn't disappoint"
Whenever I've seen stage adaptations of The Full Monty before, I've been whisked away to Buffalo, New York.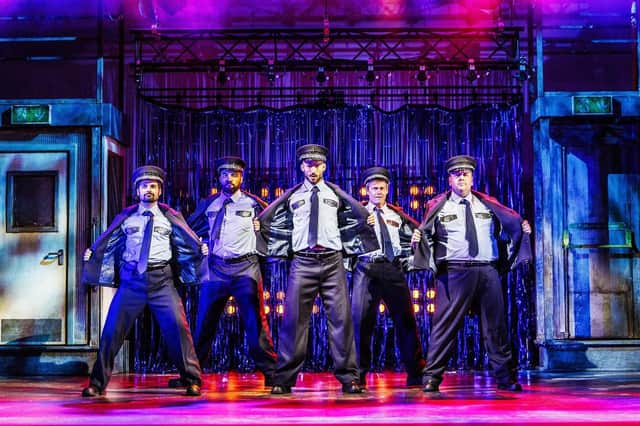 Don't get me wrong, the American musical version is entertaining, but Simon Beaufoy's play, written from the original screenplay, is understandably much truer to the 1997 British film and I loved it.
Stripped of the musical theatre numbers and jazz hands, this takes us back to Sheffield. The set is a three-piece moveable scaffolding structure, which is cleverly connected together in various articulations to create different scenes, often as we're treated to the cracking throwback soundtrack.
Danny Hatchard impressed as Gaz, the part made famous by Robert Carlyle. Coupled with Neil Hurst as Dave, who was equally fantastic, they make an excellent comedy pairing. From witty one-liners to physical comedy, such as stealing a steel girder, I'd defy anyone not to root for them in their quest to start a male stripping troupe for some quick cash.
Their recruits are all perfectly cast. Gerald (Bill Ward) had ranting outbursts that were as amusing as his penchant for a garden gnome. Horse (Ben Onwukwe) has one of the best scenes in the first half when he's introduced to the gang. Lomper, played by Nicolas Prasad, is a loveable outcast from the beginning.
They were also joined by X-Factor alumni and a former Dancing on Ice champion, Jake Quickenden. There was audible excitement as he took to the stage as Guy. His dashing smile and ripped physique were an immediate hit with the crowd. However, he proved his acting chops too, particularly in a touching scene with Lomper.
Together, the six are fantastic. The iconic dole queue scene is brilliant.
Special mention must also go to Gaz's lad, Nathan, played by Theo Hills, who was clearly popular with the crowd. If they weren't cooing over how cute he was, they were applauding his exquisite comic timing. In her brief stints on stage, Katy Dean was simply wonderful as Dave's wife Jean.
Of course, the whole play leads up to the finale – the stripping. With a packed out auditorium, mainly of excited women, the boys didn't disappoint! The audience was on its feet in rapturous applause by the end – rightly so!
You can leave your hat on… but don't leave it too late to book tickets!