Destination Portsmouth: Taxi-based boardgame gets 20th anniversary relaunch. Here's how to get your firm featured
Businesses in and around Portsmouth have a unique chance to be part of one of the city's best loved games, featuring in a brand new 20th anniversary version of Destination Portsmouth.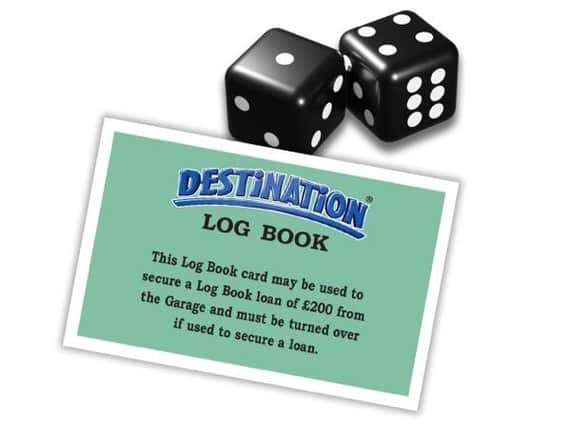 The game – created by TV's Dragon's Den contender Rachel Lowe – has editions around the country, but her home town version, which was the first to launch, has a special place in her heart.
Now, as the game marks 20 years, the relaunch edition has twice as much scope for local businesses, large and small, to be immortalised forever.
The new version, which will be coming in time for Christmas, has a novel twist – the game board can be flipped over, offering a unique day and night time version of the game, each with its own set of featured business. This offers players a tour of the city like no other, visiting iconic locations and household names as they go.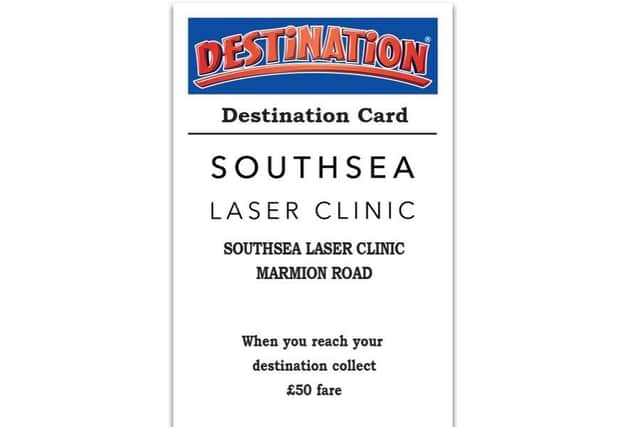 Gamers are taxi drivers hoping to make their way across Portsmouth, avoiding traffic lights and jams and, of course, hoping to avoid penalty points on their licence. Finish your taxi shift with the most earnings and you are the winner.
How it works for local businesses
This is a unique marketing concept with a real feel-good factor and long-lasting appeal. Sponsors can reserve the name of their business on a playing card or destination point on the board, with various price points available, including some premium slots for the biggest brands in town, complete with personalised artwork.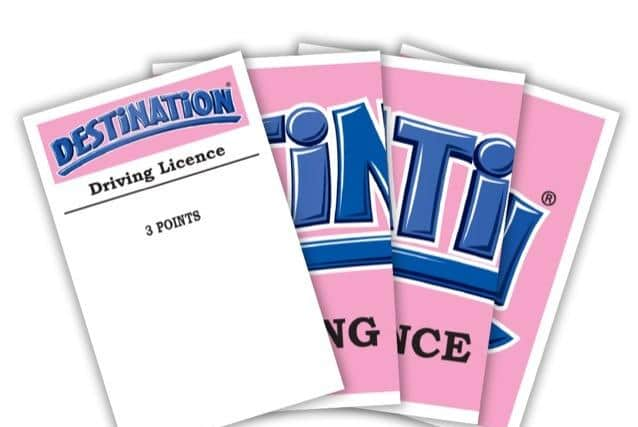 Even smaller enterprises which want a piece of the action can invest, letting them be part of the next 10 years of Destination Portsmouth.
With two unique routes around town – the day or the night version – there are two clear markets for investors keen to work with one of the biggest names in boardgames in the UK.
Day-time will appeal to High Street shops, schools and colleges, cafes, hairdressers or day-out destinations, each of whom wants to be put on the map for the family-friendly game for all ages.
The new night-time version opens up a whole new market – potential sponsors include cinemas and theatres, restaurants, bars and clubs, all being celebrated amongst Portsmouth's amazing night-time economy, in a city that's varied and vibrant.
Boardgame entrepreneur Rachel Lowe MBE, who dreamt up the game idea while working as a taxi driver, said: "Destination Portsmouth is my favourite version of the game, and the first one which is getting the day and night treatment. Businesses I have spoken to so far have loved the idea of being part of this interactive game that will see their brand at the heart of the fun.
"I'm delighted to have my first sponsors on board, among them Wightlink, the Portsmouth News, Southsea Laser Clinic, STR Group, Coffee Cup, Cascades Shopping Centre, Ravlin Sports Centre, Innovation Connect and the University of Portsmouth to name just a few. All of themloved the concept, and immediately said they wanted to be part of it.
"Spaces, however are limited, especially for those wanting the premium slots, so if businesses want to be part of it they should get in touch asap."