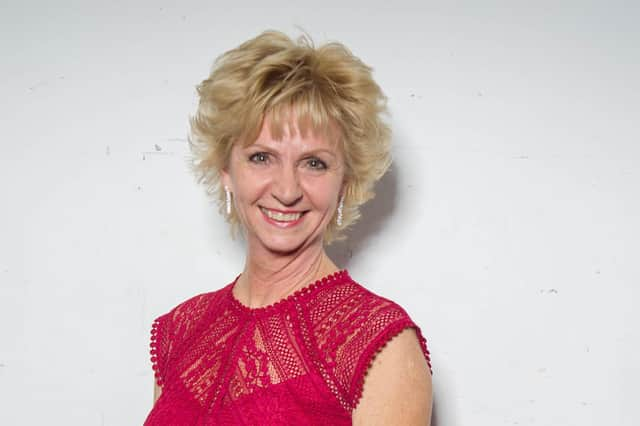 Sue Ball from Verisona Law. Picture: Habibur Rahman
That's the fear of employment experts, who are already bearing the brunt of a huge backlog of outstanding cases.
An increase in unemployment has resulted in the highest level of single employment tribunal claims since 2012/13. Figures from the Ministry of Justice show that cases are at a 10-year high.
According to HM Courts and Tribunal Service data, the backlog of cases has increased by more than 25 per cent during pandemic, a number that is growing daily.
Employment tribunals are delayed at the moment
An employee bringing a claim against their employer can expect a wait of two years to have their case heard.
Not only has there been a build up of cases due to lockdown, and then subsequent coronavirus restrictions, there has also been a huge surge in people seeking help.
Insurance firm ARAG's legal helpline saw a 336 per cent increase in calls for redundancy advice between March and August compare to last year.
ACAS, the Advisory, Conciliation and Arbitration Service, saw calls about redundancy increase by 169 per cent in June and July.
Chris Millward, head of claims at ARAG, said: 'Delays in the criminal and civil courts have been widely publicised, but the employment tribunal system is facing very similar pressures. The backlog of claims has been growing steadily since 2015 and totalled more than 45,000 cases at the end of August.
'We know from experience that so many redundancies will inevitably lead to a big spike in tribunal claims, not just over redundancy pay and failure to consult, but for unfair dismissal, discrimination and other causes of complaint. It is difficult to see how the employment tribunal system will be able to cope.
'We're aware of some longer hearings already being listed for 2022, which means that there are cases in the system now that will take years to resolve. Delaying access to justice is unfair on all parties and makes it even more difficult to resolve disputes. Businesses facing claims from former staff and employees who may have been unfairly treated should not have to wait years for their cases to be heard.'
Employment expert Sue Ball, from Verisona Law, which is based at Lakeside North Harbour, Portsmouth, said that some cases are taking years to progress, causing unnecessary stress and cost to all involved.
She said: 'Unfortunately, the tribunal system was already groaning, even before the impact of Covid-19.'
Sue said one of her cases, a race discrimination claim, was originally listed to be heard in April 2019; but it had to be postponed due to ill health of a key witness, and then it was not re-listed until May 2020.
Due to the pandemic, that hearing was then initially heard on a remote basis, with the main hearing pushed back to April 2021.
The claimant's employment terminated in January 2018. This type of delay is something that she fears will continue – or get worse.
She said: 'We are already seeing an increase in redundancies - this is expected to continue and worsen as we approach the end of the furlough scheme, and it's difficult to anticipate anything other than continued delays in the disposal of cases in the tribunal system.'
Nicki Crowhurst, an HR expert from Portsmouth who was representing the employer in the case, said that delays led to an unsatisfactory conclusion for all involved.
Eventually the claimant decided to settle out of court rather than wait for more than two years for their case to be heard – something that neither the claimant or company was happy about.
Nicki said: 'By the time the case would have been heard, most of the people involved would have moved on, and then they need to take time off from their new jobs to attend. The company had been sold.
'The delays cause so much hassle and pain along the way for everyone involved. It is not just stressful for the claimant, it affects a lot of people.
'If this is going to happen on a regular basis, due to the backlog caused by Covid-19, then it will effect a lot of people's mental health, at a time when people are already worried about their futures.'
In attempt to address the issue, the government has introduced a number of reforms to the Employment Tribunal Rules of Procedure and the ACAS Early Conciliation procedure.
The changes, brought in on October 8, allow more flexibility for remote hearings and they increase Employment Tribunals' capacity to hear claims.