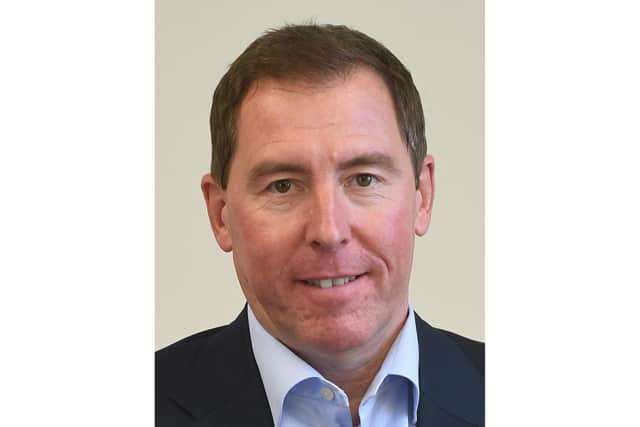 Andy Ducker, Co-Founder, Elaghmore
Formaplex, a manufacturer and supplier of components to the global automotive, motorsport, aerospace, medical and defence markets, has been acquired by Elaghmore.
The firm was set up nearly 20 years ago and operates from four manufacturing sites – Voyager Park, Cosham, Horndean and Havant.
The business, which has revenues in excess of £60m, started as a specialist tooling partner for the F1 motorsport sector before adding injection mould tooling and moulding to its services.
Following the acquisition for an undisclosed amount, the business will continue to be led by Mike Bryant, CEO.
Mike said: 'This is a fantastic new partnership that will take Formaplex to the next level. There are so many opportunities across multiple sectors for our lightweight engineering solutions to be applied to and having the support of Elaghmore behind us makes for some truly exciting prospects.'
As well as luxury car parts, Formaplex has also made body panels for super cars, a structural tub for a new hypercar, fan case liners for a carbon fibre jet engine, and components for surgical robots.
Elaghmore was formed in December 2016 and has so far made has made 11 acquisitions, including acquiring Orchard House Foods on January 14 for £25m, which was the fund's largest acquisition to date.
Andy Ducker, co-founder, Elaghmore, said: 'Formaplex has developed a global reputation for high-quality, precision engineering. We believe it has significant potential for continued growth in all sectors it services.
'More and more businesses across the automotive, motorsport, aerospace and defence sectors are looking for lightweight solutions to replace traditional component materials to increase efficiency and lessen their environmental impact. We look forward to being part of this growth by providing Mike and the team with financial and operational support.
'This transaction follows our recent acquisition of Orchard House Foods and shows our deal pipeline is full of interesting opportunities.
'Elaghmore is well-placed to help traditionally successful companies that have been impacted by COVID-19, especially as Government support schemes end, and bank support is limited.'