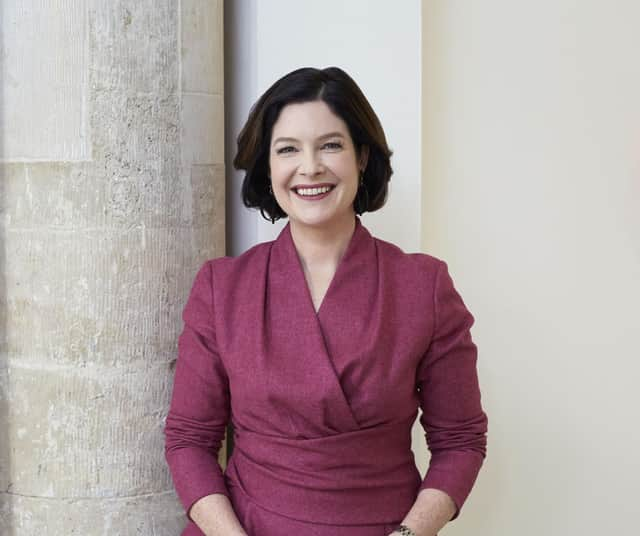 Pam Hamilton, managing director of Paraffin
Paraffin, run by Pam Hamilton has been awarded a Queen's Awards for Enterprise – the UK's most prestigious business awards.
The business, which operates from the Portsmouth Guildhall, is one of 205 winners from a diverse range of sectors from across the UK announced today.
Paraffin was founded in 2012 and employs just four people plus external associates.
Managing director Pam, from Southsea, said she was delighted and thankful for the award.
She said: 'I am absolutely delighted, I was in tears when I found out, It is really exciting.
'It is such a big thing. It is amazing. We won the award for international trade but I genuinely think the reason we won it was because of all the work we have done in Portsmouth.'
Paraffin designs and facilitates training, teamwork and collaboration workshops.
It works with a handful of major corporates and a number of smaller clients around the world to help people work together for positive change, as well as supporting collaboration between communities and the public sector in Portsmouth.
Workshops are mostly delivered remotely using video conferencing, and in person where appropriate.
Pam said that being set up for online training helped them weather the effects of the pandemic.
She said: 'It has been a really difficult year. A lot of our work was face to face workshops and we were travelling all over the world to deliver them.
'When the pandemic hit, we had to take everything online and we lost a lot of work.
'However we were kind of ahead with the technology and we were possibly better prepared than some other businesses.'
Paraffin has worked with major international companies to deliver training on subjects such as gender stereotyping, and its work has been picked up by the United Nations.
The firm has seen significant growth over the past three years, and Pam said she hopes that being given this honour will help her firm expand further.
She said: 'I hope that this will give us access to business advice forums – and that it will help us take it further internationally.'
The Queen's Awards were created following the recommendation of a committee chaired by His Royal Highness The Duke of Edinburgh in 1965.
This year's Queen's Awards for Enterprise were given for outstanding achievement in: innovation, international trade, sustainable development and promoting opportunity (through social mobility).
Business secretary Kwasi Kwarteng said: 'The past year has been a tough time for many businesses across the UK, which is why it is more important than ever to celebrate the achievements of our wealth creators and recognise the contributions they make to our communities.
'In the last 12 months, British businesses showed the entrepreneurial spirit that this country is renowned for, continuing to drive social mobility, find new markets to export to and produce innovative products and services.
'I congratulate this year's winners and I wish every business that applied for an award this year every success in the future as we build back better from the pandemic.'
Also among this year's winners are Hampshire businesses The Renewables Consulting Group in Romsey, Sonardyne in Yateley and Percussion Play in Froxfield.
The winners pass a robust assessment process, judged by senior officials in Whitehall and experts from industry, academia and the third sector.
On that basis, each year, the winners of The Queen's Awards for Enterprise are recommended by the Prime Minister.
Her Majesty's Lord Lieutenants will be presenting the awards to businesses locally later this year.
A message from the Editor, Mark Waldron