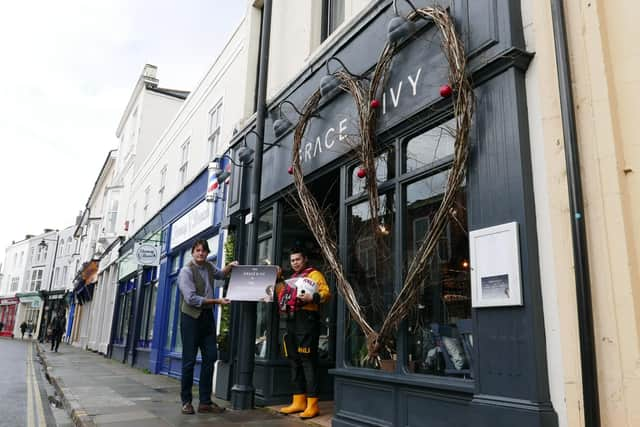 Thomas du Plessis, owner of Grace and Ivy in Marmion Road, Southsea, with Josh Owen from the RNLI.
Grace and Ivy, on Marmion Road, Southsea, has made a donation of £100 to the RNLI after it sold its Valentines Day window decoration.
Owner Thomas du Plessis donated £100 to the charity after selling the hazel heart that was outside of the restaurant.
He makes an annual donation to different charities after selling his seasonal decor and last year donated £50 to the RSPCA.
The team presented a cheque to Neil Maxwell and Josh Owen from the charity on Thursday, February 20.
Thomas said: 'I just feel so privileged to be able to make a small gesture towards the brave work of the RNLI, as their efforts really do save lives. It is wonderful to be able to help our community where we can.'