From Kahoot to Google Classrooms - how staff at Havant & South Downs College carried on teaching virtually during lockdown
Like everyone, Havant & South Downs College had to adapt to an ever-changing landscape during lockdown.
We wanted to ensure that our staff and students stayed safe and well at home, but of course we also had to ensure that our students continued to receive a first-class education.
Our teaching methods needed to change as our face to face teaching switched to become virtual. This was not as simple as just presenting on a laptop. We needed to ensure that our lessons were still challenging and interesting, knowing that we needed students to engage and 'buy-in' to this new process.
Our teachers showed dedication, humour, resilience and innovation. Some created competitive Kahoot quizzes; these bolstered their students' learning, testing their recall of knowledge from their assignments and reinforcing prior learning.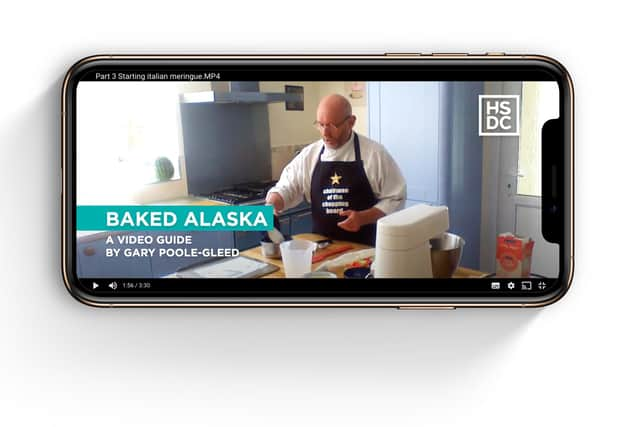 Practical skills were taught and assessed through creative tasks on Google Classroom, from live painting and technique sessions, to undertaking hairdressing tasks such as perm winds and cuts.
Teachers recorded videos of practical skills and tutorials to keep the students busy. Students fine-tuned their skills by posting before and after photos of their work.
There were fitness videos, a live musical theatre tutorial, remote book clubs and even an online debating society.
Suki Dhesi, HSDC Vice Principal of Teaching, Learning and Quality, feels that staff truly stepped up in engaging students during this time of remote learning.
"It's in these challenging times that we truly recognise and appreciate how HSDC teachers have played such a pivotal role in our students' lives. They are inspiring our students through the use of innovative and creative digital technology and making a difference to their well-being and long-term success."
HSDC has always felt that digital learning has many advantages, including its ability to create a fluid teaching environment, where the resources most needed and valuable are accessible at all times, even outside of college hours.
Online platforms empower teachers, as well as students, to share their ideas and questions and give them the ability to learn from each other.
Google Classroom has been our central digital platform across the majority of subjects for many years. Students can learn at their own pace and ask questions via the comments section, including questions they may feel uncomfortable asking in class in front of their peers.
Students can submit their work online through Google Classroom and receive feedback in the same way, increasing sustainability with paperless technology.
There is still time to apply to HSDC for September 2020. Whether you are looking for A Levels and want to be part of our A Level Centre of Excellence based at our Havant Campus, or whether you are looking for the vocational or T Level route and want to study at our South Downs Campus, there is still time to find out more and secure yourself a place. Click here or email [email protected].