Consultants, junior doctors and radiographers to strike at same time as NHS industrial action rumbles on
Consultants, junior doctors and radiographers are to go on strike together for the first time since industrial action began earlier this year.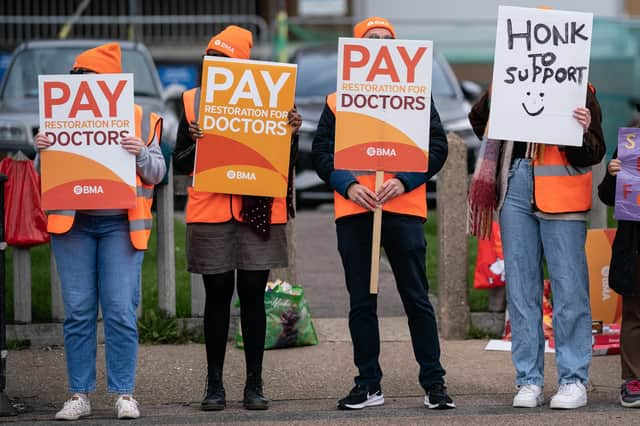 Consultants who are members of the British Medical Association (BMA) and junior doctors who are members of the BMA and HCSA (Hospital Consultants and Specialists Association) are set to take industrial action from 7am on Monday, October 2, until 7am on Thursday, October 5.
Radiographers who are members of the Society of Radiographers (SoR) will also go on strike for 24 hours from 8am on Tuesday meaning that consultants, junior doctors and radiographers will be on strike together for 24 hours.
During the strikes, junior doctors and consultants have agreed to provide 'Christmas Day' levels of cover which ensures emergency care will continue to be provided, but elective or non-emergency work will be cancelled.
Industrial action across the NHS is entering its 10th month.
Dr Tim Cooper, seputy chief medical officer for the Hampshire and Isle of Wight Integrated Care Board said: "We are asking you to help your local NHS by taking simple steps during industrial action to look after yourselves, your loved ones and to check in on vulnerable family members and neighbours.
"No one should put off seeking urgent care in an emergency during the strike action, however we are urging people to only attend our Emergency Departments if it is a life-threatening situation.
"There are a number of alternative services including pharmacies, urgent treatment centres (UTCs), Healthier Together and 111 online. By using one of these alternative services, it allows our teams in our emergency departments to attend to those patients who urgently need care and attention."