Colleges across Portsmouth area donate 1,200 items of protective gear to NHS staff
COLLEGES have answered a call to provide NHS staff with personal protective equipment – by donating hundreds of items in just two days.
Watch more of our videos on Shots! 
and live on Freeview channel 276
Visit Shots! now
Six colleges joined in the effort to ensure front-line health workers have the goggles, aprons, and gloves needed to keep them safe in the coronavirus outbreak.
Among those who have helped are Portsmouth College, Havant and South Downs College, and St Vincent College in Gosport.
The equipment was bought for classes in science, and design and technology.
It comes as some 170m masks and almost 10m items of cleaning equipment are among the items being delivered to NHS trusts and healthcare settings, communities secretary Robert Jenrick said on Sunday.
Darren Sharkey, health and safety director at Portsmouth College and coordinator of the donations, sent out an email to colleges across the area after his wife, who works as an NHS physiotherapist, expressed 'frustrations' about the lack of equipment.
He said: 'My wife was coming home with some frustrations about not always having the right PPE.
'I'm a full supporter of the NHS – it's not their fault.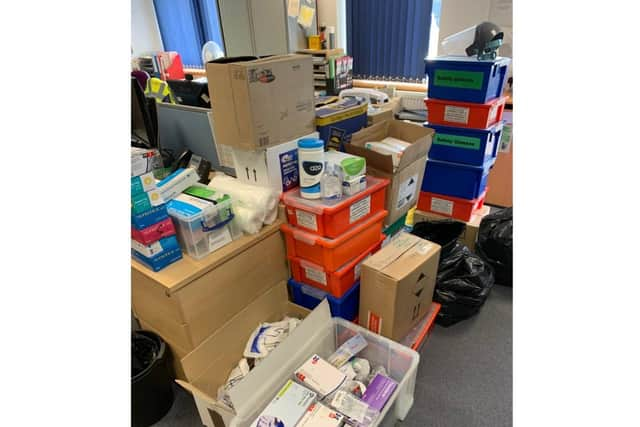 'I thought, you know what, I'll just email the colleges.
'I thought I would only get a little bit of equipment – but I got two car loads of PPE.'
In the space of 24 hours, the college worker had more than 1,200 items of protective gear, which he delivered to Forton Medical Centre, in Whites Place, Gosport, for use across Southern Health NHS Foundation Trust.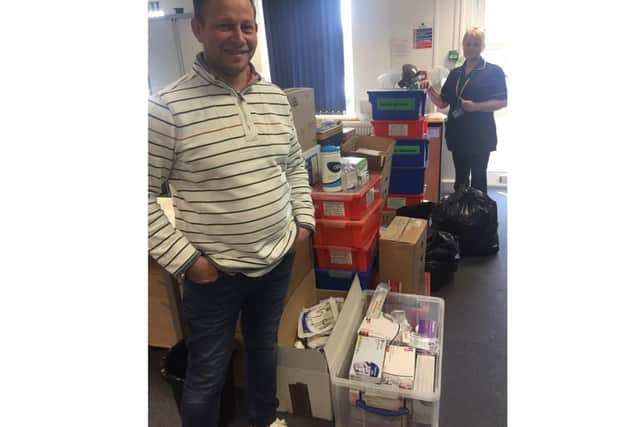 Darren said: 'It was actually quite upsetting to see how pleased the staff were to receive it.
'It's really pushed me to get the message out.'
Colleges have retained enough equipment so they can hold lessons as soon as the lockdown ends, said Portsmouth College princpal Simon Barrable.
He said: 'Colleges have given pretty much all their stock.
'It's been a really fantastic effort – I feel really proud of what has been done.
'It's a great collaborative effort by colleges across the area.'
The cost of the equipment was 'not the most important issue', according to Mike Gaston, principal of Havant and South Downs College.
He said: 'We will worry about that when colleges start up again.
'It's been exciting to see us working with colleges when we are more often in competition.'
Both principals said they had not been contacted by the NHS England or the government asking for assistance with supplying PPE equipment.
The principal of HSDC said: 'We have had no direct contact, but we are aware of the challenges.'
Contributions were made from across Hampshire, including donations from Barton Peveril, in Eastleigh, Brokenhurst College, in Brokenhurst, and Peter Symonds College, in Winchester.
The World Health Organisation has said the chronic, global shortage of personal protective gear is one of the most urgent threats posed by the coronavirus pandemic.