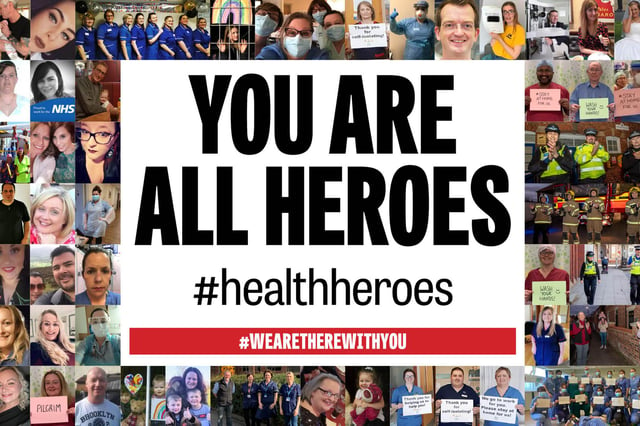 This week you have been nominating loved ones you think should be recognised as #HealthHeroes. Across these pages we now salute them for their incredible work on the frontline of the health sector.
Portsmouth's health heroes: You sent us photos of friends and family on the frontline - now we salute them - updated
THIS week we called on the people of Portsmouth to nominate the health heroes in their lives, so they can be recognised for all their brilliant hard work on the frontline.
Thursday, 9th April 2020, 6:00 am
Updated
Monday, 13th April 2020, 11:54 am
Nurses, midwives, cleaners and carers were all put forward – and now we celebrate them with this collection of photos and heartfelt messages from some of the people who appreciate them most. From those who made the nominations and all of us at The News: thank you to those working on the frontline at this time of national difficulty.
To find out more about our #HealthHeroes campaign, click here: