Portsmouth patients still want to see their GP in person
A HEALTH expert has warned that technology should not block patients out after a survey revealed the majority still wanted to see their GP face-to-face.
Monday, 19th October 2020, 7:00 am
Updated
Monday, 19th October 2020, 11:14 am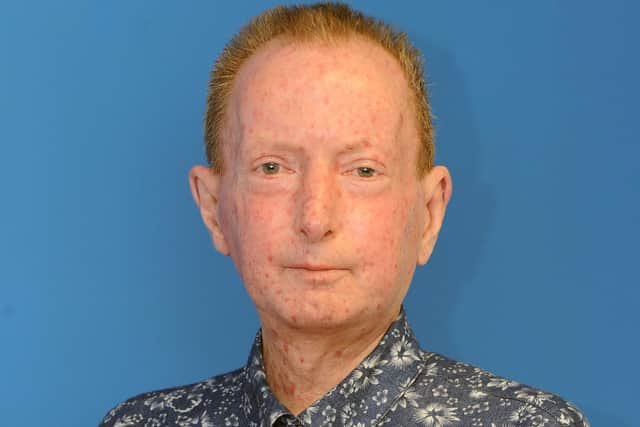 6/4/2017 (EP) agenda Healthwatch Portsmouth is a group which represents patients on plans and changes to health care in the city. They are there to be a 'critical friend' and make sure things are being done by health providers for the benefit of the patient. Pictured is: Roger Batterbury, vice chairman for Healthwatch Portsmouth. Picture: Sarah Standing (170467-9160)
More than 80 per cent of people who answered The News' post-lockdown Big Conversation survey said they would still like to see a GP in person rather than a phone or video call.
Healthwatch Portsmouth chairman Roger Batterbury said although technology has its benefits in the world of medicine, it should not leave people behind.
He said: 'I think that Primary Care in general has been more sluggish in the use of technology and the pandemic has sped up the digitisation of services which works for some people but we need to remember that for others, that isn't how they want to access healthcare.
'For whatever reason some people don't have access to technology, whether it be financial or age or so on, and for others it may be that their home is not private, if they are a student for example or they just don't want family members to hear, and so we need to make sure there is still that choice.'
Although many wish to see their GP face-to-face for appointments, nearly 60 per cent of respondents said they were happy to sort their prescriptions online while 24 per cent they would be happy to use online or dropping it into their surgery.
Following the lockdown, 64 per cent of people wanted their local hospitals to receive more cash while 53 per cent also wanted social care services to get a boost.
Mr Batterbury said: 'I think social care budgets is something that has needed a look at for a long time and it is not very clear how it gets spent.
'I can see why people want more cash for hospitals because they are seeing everyday in the media what staff are going through.'
When asked what the focus of funding should be in the future, the answer was clear – 82 per cent agreed that there should be more money spent on increasing the numbers of doctors, nurses and other healthcare workers. And more than half of the 1,000 people who took our survey said they would be prepared to may more tax to fund health services.
In the survey, 44 per cent of people said they had had to make a hospital or specialist appointment, with the answers split on whether it was very easy or easy (36 per cent) or very hard or hard (37 per cent).
Thanks to lockdown, 43 per cent of people said their mental health had been slightly affected while 18 per cent believed they had been strongly affected.
Mr Batterbury added: 'There is a lot of work on mental health provision locally but I worry that if there is a surge in demand of services whether there would be enough resources to back it up.'
A message from the Editor, Mark Waldron
Thank you for reading this story. The dramatic events of 2020 are having a major impact on our advertisers and thus our revenues.
The News is more reliant than ever on you taking out a digital subscription to support our journalism.
Every subscription helps us continue providing trusted, local journalism and campaign on your behalf for our city.