11 best local cafes from the past
Here are some great shop facades with beautiful architecture and wonderful reminders of a time when the local cafe was a stylish and elegant place to visit and an experience to savour.
Thursday, 6th May 2021, 3:11 pm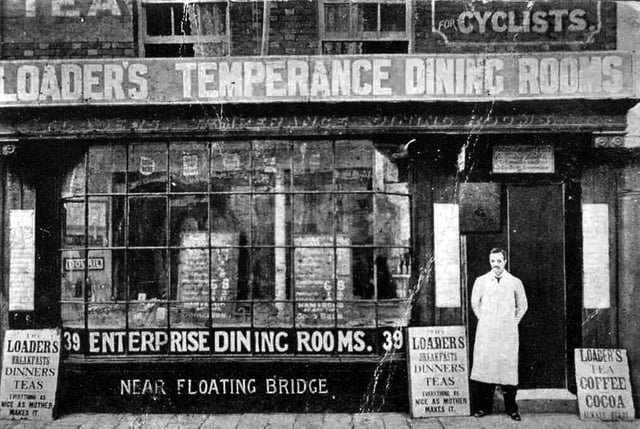 Located at the lower end of Broad Street we see Loader's Temperance Dining Rooms. The bill board outside states that the food is 'As nice as mother makes it'.
In this selection you will see Loaders Cafe on Broad Street, Old Portsmouth a rare image of the interior of the Savoy Cafe on the seafront, interesting images of the Continental Cafe in Commercial Road and the Swiss Cafe in Edinburgh Road.
The interior of the Savoy Cafe, Southsea.
The Savoy Cafe at Savoy Buildings in the late 1920's
Annie Byng (nee Creamer) outside her transport cafe the Guildhall View in the city centre.
The Hilsea Cafe behind the paddling pool at Hilsea Lido, Portsmouth, possibly in the late 1940's.
Posing outside the Swiss Cafe in Edinburgh Road.
Continental Cafe, Commercial Road, Portsmouth, November 1965
The Popular Cafe in Goldsmith Avenue, Fratton, which was run by Doreen Loo.
Verrecchia's popular cafe in 1966. It was demolished to make way for the civic offices in Guildhall Square, Portsmouth.
Peter Snook at the Anchor Cafe, Southsea Common. Peter was the son of Charles Snook, the egg and butter importer.
The 'bomb-proof' Anchor Cafe near the Clarence Pier complex