17 photos to take you back to trips to Knight and Lee in Southsea
KNIGHT & Lee was one of the most iconic shops in the city for decades.
Sunday, 24th January 2021, 11:58 am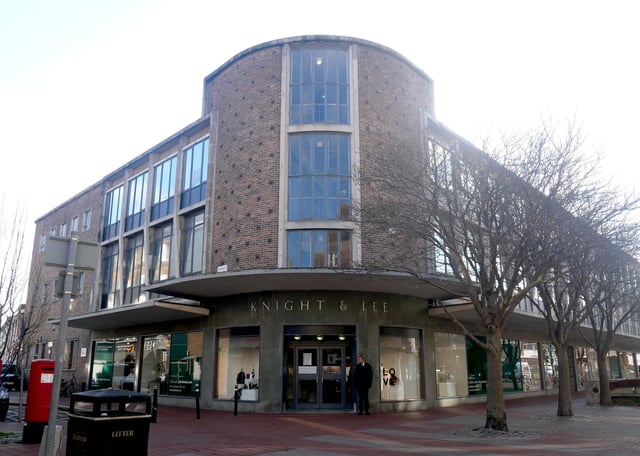 Knight & Lee in 2019 before its closure
The Southsea based department store, which closed its doors for the final time in the summer of 2019, was a part of the fabric of the city for more than 100 years.
Founded in the 19th century, it experienced a lot during its life time including being bombed during World War 2 and being bought by John Lewis.
Here is what the Knight & Lee shop in Palmerston Road looked like in 1910
Take a trip through memories of the store over the years in our gallery here.
An early advert used by Knight & Lee to try and encourage shoppers to visit the store
A flyer advertising a summer sale at Knight & Lee - featuring a picture of King George V which dates it between 1910 and 1936.
A bus advert for Knight & Lee from the early 20th century
Knight & Lee after being bombed by Germany in 1941 during WW2
Here is Knight & Lee's second store on Elm Grove in 1949
A picture from inside Knight & Lee in days gone by.
The Knight & Lee store in Elm Grove during the post-war period
Here's what Knight & Lee's Elm Grove store looked like in the 1960s/ 70s
Knight & Lee in December 1996
The front of Knight & Lee in the early 21st century, when it was rumoured that the store would be moving to the site of the old Tricorn Centre.
This is what the inside of Knight & Lee looked like in 2004.
A shopper outside the Palmerston Road store in 2005
Manager of Knight & Lee in 2005 Jenny Tomley welcomes customers to the store
The Knight & Lee store in Palmerston Road as it looked like in 2010
Knight & Lee in 2019 before its closure
CGI of how the Knight & Lee in Palmerston Road in Southsea could look after That Group develops it into a cinema, hotel, gym, shops and cafe.