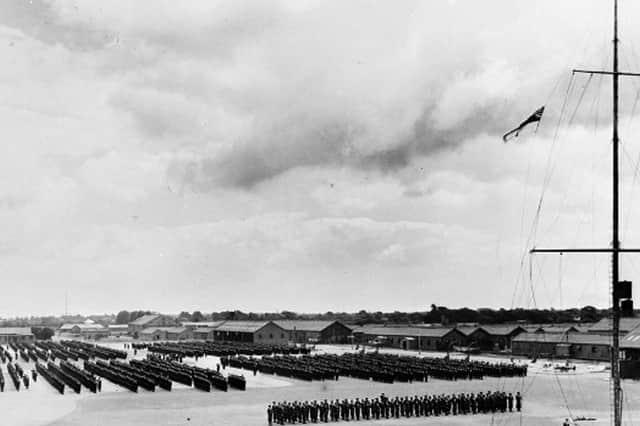 Early days at HMS Collingwood with thousands on the parade ground in 1943. Picture: IWM-A-18928
The shore establishment was commissioned as the fourth HMS Collingwood in January 1940, initially to instruct 'hostilities only' ratings.
To see all the pictures in the Collingwood collection click here.
A message from the editor, Mark Waldron. You can subscribe here for unlimited access to Portsmouth news online – as well as fewer adverts, access to our digital edition and mobile app. Our trial offer starts at just £2 a month for the first two months.
HMS Collingwood under construction 1939/1940. Picture: HMS Collingwood archive.
New entrants being taught how to tie knots at HMS Collingwood, Fareham, November 1940.
A winter's day at HMS Collingwood with new entrants on drill training. Picture: HMS Collingwood archive.
Weapons Engineering Mechanics from HMS Collingwood in a charity bed push at Fareham, 1993. Picture: The News PP5532