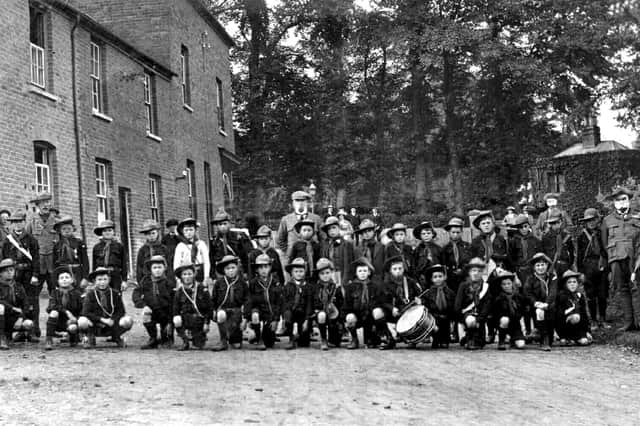 Taken before the Great War, the first Bedhampton scouts posed for a picture in Brookside Road, the A27, then but a country lane. Courtesy of Nancy Hawkins
Included in this selection you will see The Coronation of Elizabeth II being celebrated in June 1953; the Wrens from HMS Daedalus; and Bedhampton's first scout group before the First World War.
Families celebrate the Coronation of Queen Elizabeth II in 1953 at Bedhampton Camp formerly HMS Daedalus III, Bedhampton.
Local labour working on the junction early years of the last century. To the left and just out of sight were two railwaymen-owned houses. These were rented by the signalmen who worked in the signal box to the right. Picture: Paul Costen collection
Bedhampton Hill with Coldman's Stores and Post office. Picture: Courtesy of Mick Cooper collection.
Wrens of HMS Daedalus III pose on the area that is now Tarrent Gardens