Portsmouth women introducing Russian sailors to good old knees-up | Nostalgia
Our picture collection today depicts the Copnor area of Portsmouth.
Monday, 14th June 2021, 11:40 am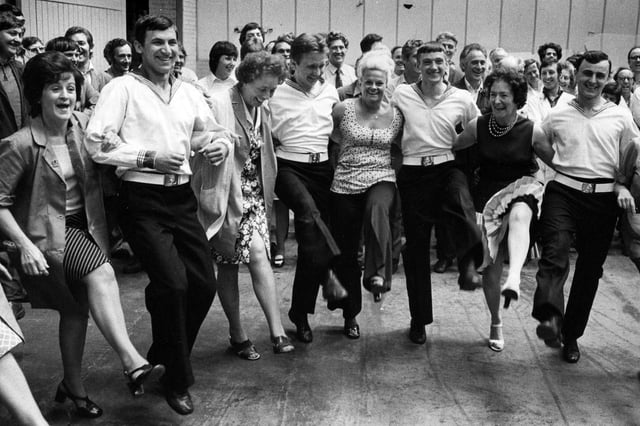 Workers at the Metal Box factory at Copnor introducing Russian sailors from the Soviet warship Obraztsovy to an English knees-up, 1976. Picture: The News PP5040
To see the whole gallery of photographs click here.
A message from the editor, Mark WaldronYou can subscribe here for unlimited access to our online coverage, including Pompey for 27p a day.
The area surrounding Burrfields Road brickworks, Copnor, Portsmouth. Picture: Paul Costen collection/costen.co.uk
An Air Raid Precaution warden brings traffic to a halt in Copnor Road, Copnor, Portsmouth, in February 1940.
A street party in Carnarvon Road, Copnor. The original caption gives no year so we're not sure if was a VE Day or coronation gathering. Picture: Tony Davis.
The coronation street party at Wallington Road, Copnor, Portsmouth, in 1953. Picture: Courtesy of Robin Gorman.