Rolling out the Gosport barrel for Pugh, Pugh, Barney McGrew, Cuthbert, Dibble and Grubb | Nostalgia
With a nod to the fearless firefighters of Trumpton, we return to Gosport today for a series of pictures from the first half of the 20th century.
Tuesday, 21st December 2021, 3:34 pm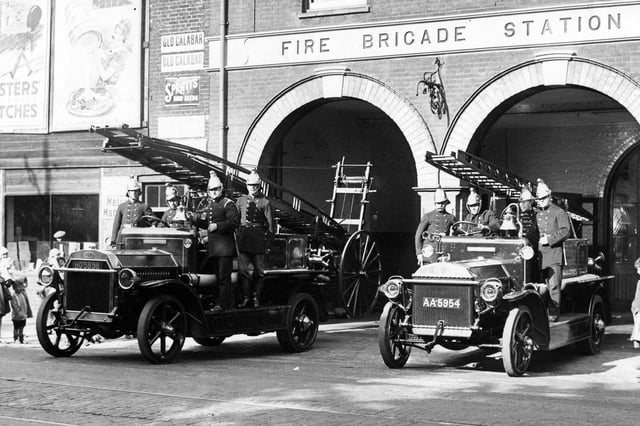 Gosport Fire Brigade outside their station in 1929. Picture: The News PP3314
The fire brigade was perhaps Trumpton's most-recognised feature.
Captain Flack's (who could remember his name?) roll-call was recited in all but one episode: 'Pugh, Pugh, Barney McGrew, Cuthbert, Dibble, Grubb.'
And remember, it was 'Pugh, Pugh' not 'Hugh, Pugh' or 'Pugh, Huw', for the Pughs were not only brothers but twins.
Coopers at Royal Clarence Yard. Gosport. Picture: Courtesy of John Sadden
A message from the editor, Mark Waldron.
HMS Dolphin. Submariners training at Fort Blockhouse c1905.
Delivering coal by A & C Barnes & Son based in Gosport. Pictured circa 1943, with blitz damage to the houses, are Alan Barnes' eldest brother Michael at Henry Street, Gosport, where the stables were.
A D-Day embarkation scene at Gosport