Destination Portsmouth: The taxi-based board game has its 20th anniversary relaunch just in time for Christmas
A brand-new 20th anniversary version of Destination Portsmouth, the board game created by TV's Dragon's Den contender Rachel Lowe MBE, is to be released just in time for Christmas fun.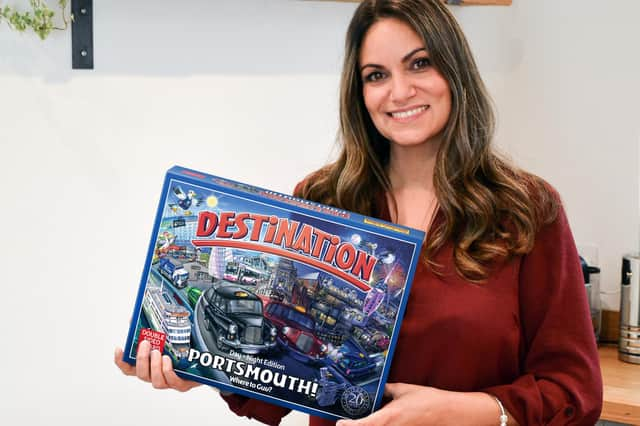 This means that many local businesses and visitor destinations will now grace festive tables as people settle down for some family time.
Creator Rachel has revitalised the taxi-themed game to mark the 20th anniversary. In July Rachel asked if businesses would sponsor any of the game's squares – and the response was impressive.
A special Golden Destination twist
The game has a fun two-sided twist as the board can be flipped round to be two games in one, representing night-time and daytime in Portsmouth.
And this appealed to night-time and daytime businesses in Portsmouth. Rachel secured 46 sponsors on one side of the board and 47 on the other.
A special twist with the new game is a Golden Destination Card, one for each taxi shift (daytime or night-time).
The King's Theatre has the Golden Destination Card for the night shift, and City of Portsmouth College's Highbury Campus is a go-to place for players during the day.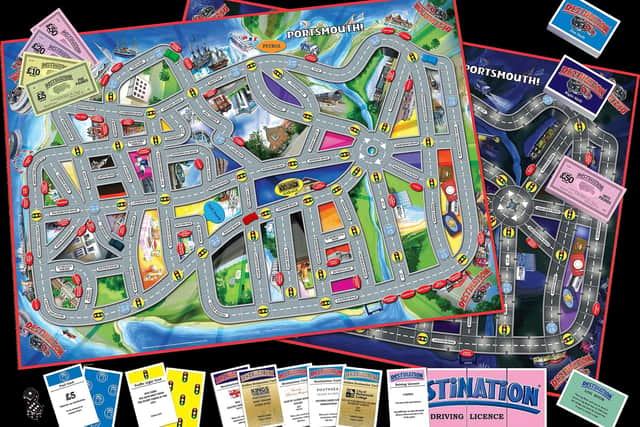 Landing on a Golden Destination Square will award players an extra £300 (pretend money, of course).
Other square sponsors include Southsea Laser Clinic, The D-Day Story, South Parade Pier, Ravelin Sports Centre, Giuseppe's Restaurant and The Gaiety Southsea.
The player who collects most fares is the winner
Players work their way around the board in the guise of a taxi driver, landing on destinations and collecting fares.
The player who has collected the most fares when back at the taxi rank at the end of the shift is the winner.
Rachel was inspired to create the game based on her time working as a taxi driver.
It is suitable for all the family, from eight-years upwards.,
Rachel says: "The player who has collected the most fares at the end of the shift is the winner.
"You've got to try not to lose your driver's licence, try not to run out of fuel. If you land on traffic lights, they'll either be a help or hindrance to your journey.
Now in stock – get it in time for Christmas
"I love it, it's so much fun and I've had many endorsements over the years from customers who say they enjoy playing it, which is always so lovely to hear.
"It's an enjoyable game, and the game works."
The game (£29.99) is now in stock and available to order in time for Christmas with delivery guaranteed by December 14. Early next year, the game will be available to buy at many of the sponsored destinations.
For more details, and to pre-order the game Destination Portsmouth, go to link on the Rachel Lowe website