Great wines for last-minute Valentine's Day plans | Alistair Gibson
Last week I reviewed some wines for what will undoubtedly be a Valentine's Day at home.
Thursday, 11th February 2021, 11:22 am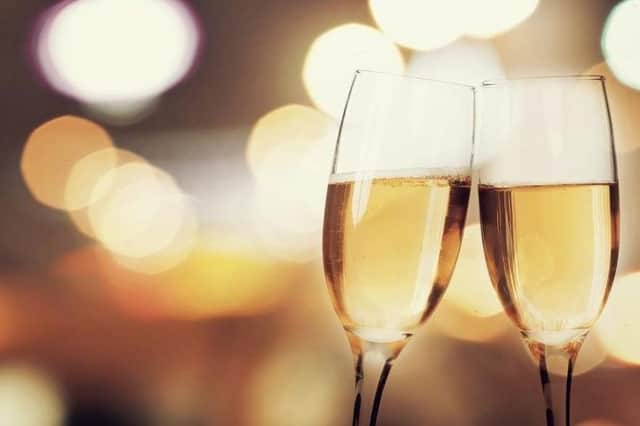 Alistair Gibson has found some great wines to accompany your Valentine's Day meal at home.
However just in case you've left it all to the last minute and haven't as yet sorted out your wine, whether to go with a restaurant home delivery or something you are creating yourself, here are three wines worth seeking out.
There are plenty of sub-£10 proseccos on the supermarket shelves and not all of them enhance the reputation of this fashionable fizz however Aldi's Organic Prosecco is consistently well made and the fact that it is also organic makes it even more appealing.
Organic Prosecco (Aldi £7.99) is produced for Aldi by Corvezzo, a family winery who started organic conversion in their vineyards some 10 years ago and they are one of the very few producers of organic Prosecco. This offers a quite delicate nose of lemon sherbet and green pear, followed by a fresh, easy palate with more citrus and some crunchy, bright acidity and a clean, zippy finish. This is an easy, uncomplicated drink and would make an attractive aperitif.
Domaine Gayda Figure Libre 'Freestyle' Blanc 2018, Pay d'Oc (Majestic £14.99 or £12.99 as part of a mixed six) is a really interesting blend of Grenache Blanc, Macabeu, Marsanne and Roussanne and takes its name from the producer's desire to produce wines from different blends of grapes perhaps not normally associated together and this may vary each year. The bouquet is quite perfumed with citrus, orchard blossom and a touch of green herbs, followed by a quite textured palate with more orchard fruit and mouth-watering acidity and a really broad finish. This would match really well with a seafood risotto or a Mediterranean style bisque.
Reyneke 'Vinehugger' Organic Red 2019, Western Cape (Majestic £12.99 or £10.99 as part of a mixed six) is another lovely wine from South Africa's most celebrated organic wine producer. It takes its name from owner Johan Reyneke's Twitter name and is perhaps quite appropriate on Valentine's Day for the wine lover in your life. This is a blend of shiraz and cabernet sauvignon and spends a little time in older oak barrels. There are dark fruits, violets and spices on the nose, the palate is medium to full bodied with black fruits and a little oak in the background, along with ripe tannins and a relatively long finish. If you were having steak or duck breast for your Valentines dinner this would work very well indeed.