Ria's Cafe, Waltham Chase | Takeaway review
Almost 13 years ago in Liverpool the Dish Detective saw the future. It was the end of January 2008, and the DD was there to watch Havant and Waterlooville play at Anfield in the FA Cup.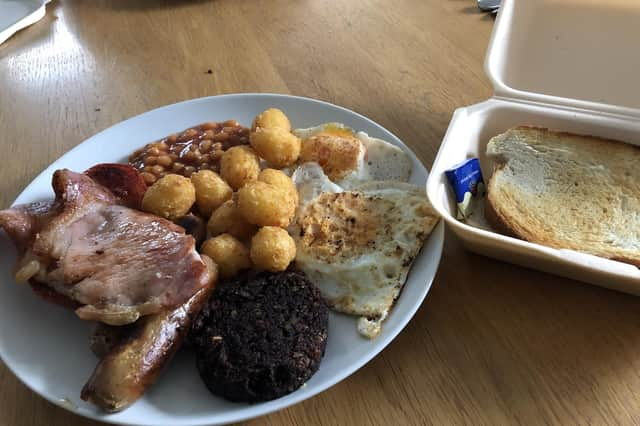 As well as witnessing the valiant 5-2 defeat we made sure we had a jolly weekend, so your DD and a friend bombed it up on the Friday afternoon, and stayed round our old mate Big Gary's house.
We were woken by him saying: 'I'm off to get a fry-up, what do you want?'
We remember well, thinking: 'You're either off to the shop for some bacon and eggs, or we're all out to the caff. You don't "get" a fry-up.'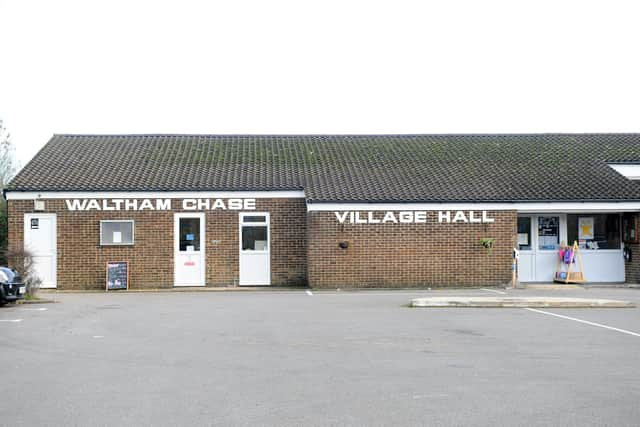 But this is where the magic happened. He explained it was a greasy spoon that did takeaways. Our southern minds were blown. We gave him our orders – 'two of everything, Gary' – and it was bliss.
We thought we'd introduce the concept to Portsmouth. We'd be millionaires. But no, the best-laid plans never get off the ground. The likes of Just Eat, Uber Eats, Deliveroo and so on have supercharged the world of delivery, so the idea of greasy spoon caffs doing takeaway or delivery has never really boomed – there are some, but not many.
But the DD can let you into a little secret – if you live anywhere in or to the north of Fareham, then this hidden cafe is worth a go and, out of necessity during the pandemic, it does the hallowed takeaway.
Ria's Cafe is in the unlikeliest of places, at the back of Waltham Chase village hall.
It's a greasy spoon cafe – albeit sparklingly clean inside – that the DD has previously been to in happier, pre-Covid times. Eating in was a delight and it was equally welcome to be able to roll up, see delicious food professionally cooked, and then take it all home.
The menu is what you expect and what you want. We went for Yeoman's Breakfasts (£8). For that you get two bacon, two sausage, two eggs, a black pudding, hash browns, beans, mushrooms, tomatoes and toast. If you're eating in you'll get a cup of tea, too.
There are smaller variants – the Big Breakfast and the normal Breakfast – and various sandwiches, but we were hungry.
The DD has always taken against those fancy places that will charge twice the going rate for a small fry-up, just because they claim the bacon is from a well-read pig, but one thing that it has done is pushed up general quality. Every ingredient here is decent (with a special shout to the black pudding, which was cracking).
There are no fancy surprises, just the breakfast of your ancestors served up by a lovely woman who knows exactly what she's doing. It's great value – the Dish Detective ate well before midday and didn't feel hungry till after 8pm – and is the kind of food that cheers you right up.
Ria's Cafe is sometimes easier to smell than it is to see, tucked away as it is. But those who seek it out know that they will return. It's a diamond.