Broadband in Portsmouth: Order full fibre with provider toob by 11th December for a £100 gift voucher
Portsmouth-based full-fibre broadband provider, toob is on a mission to light up homes across the South this month with Neon November!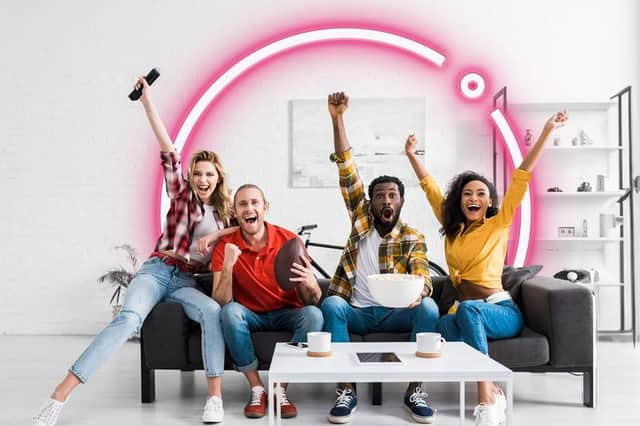 And the decision to take full-fibre broadband from toob, which recently become available in Gosport, Fareham, Portsmouth and Havant, has just got even more appealing.
As an extra incentive, if you order by 11th December, you'll qualify for a £100 Amazon.co.uk Gift Card too.
The aim of toob is simple - to ease your bill burden by lowering your monthly broadband spend, while delivering improved speeds.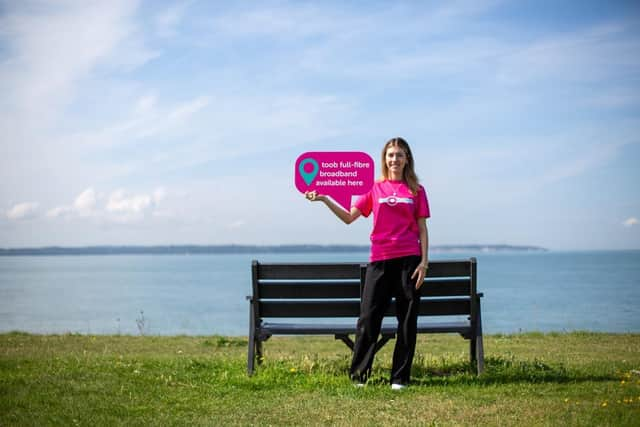 With over 20,000 customers already connected, toob brings full-fibre connectivity directly to homes across the region, enabling residents to take advantage of fibre connectivity that runs all the way to the door.
This full-fibre approach differs from traditional broadband providers who typically stop their fibre at the green cabinet in your street and finish the journey into the home using slower, less reliable copper cabling.
By delivering fibre in this way, you can achieve speeds from toob of 900 Mbps, when connected via an Ethernet cable, meaning there's more than enough bandwidth to go around.
As the clocks have now rolled back and the darker nights are upon us, we're likely to be spending more time at home and online.
Whether that's streaming films, video calling family, gaming with friends, or getting stuck into your online shopping, a reliable internet connection is essential, particularly as the festive season approaches.
toob offers full-fibre broadband for £25 per month, while also guaranteeing no in-contract price rises; a pleasant surprise from the annual price hikes known in the industry.
Light up your home this November with this special code
It's Neon November and toob is telling Black Friday, "we're just not that into you!"
Instead toob wants to help you light up your home and your wallet too. Simply offering one high speed, one low price and (for a limited time only) one amazing offer!
Order toob's full-fibre broadband (£25 per month, on an 18-month contract) by 11th December, using code neon100, and you'll receive a £100 Amazon.co.uk Gift Card, delivered 30 days after installation. Get in quick to grab it ready for Christmas!
How to get in touch with the toob team
With over 85,000 properties across Portsmouth, Havant, Gosport and Fareham available to connect either on toob's own network or through its partner, CityFibre's, there has never been a better time to think about changing provider.
Visit toob.co.uk today or call the team on 023 9300 9300 for more information.