Looking for faster, more reliable and fairly priced broadband that won't let you down?
The thought of switching broadband providers certainly can make your eyes roll and put it in the 'I'll do it later' pile of things to get round to. But with our modern lives literally working off the back of our broadband, ensuring you have the best connection, might be something to put at the top of the 'to-do' list.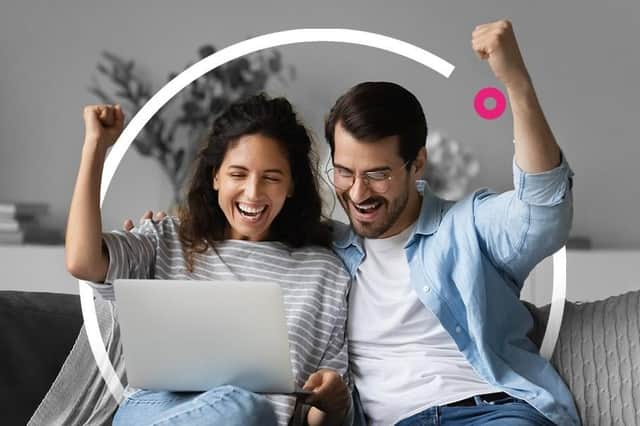 Broadband is becoming more essential due to our work, entertainment, smart homes and more relying on this important home connection. Got fibre broadband and think it's the best tech out there to keep your home running? Think again…you may need to question what broadband you actually have, and if it's really got your best interests at heart.
What is standard fibre broadband?
Standard 'fibre' broadband brings fibre technology only to the cabinet in your street, then uses copper cables from the cabinet to your home, slowing down your connection and leaving it prone to disruption. This is what causes the buffering, lag and drop outs.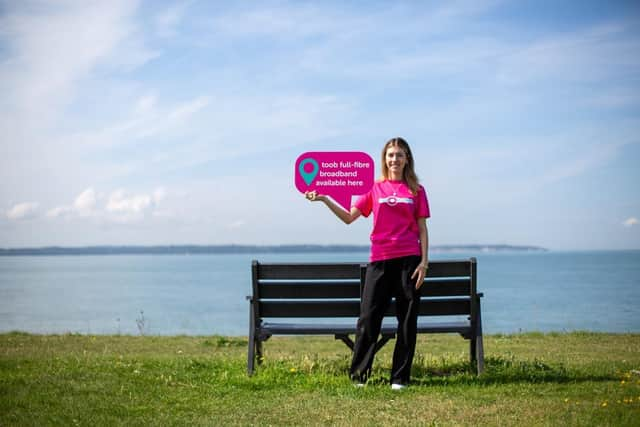 What is full-fibre broadband?
Full-fibre however, brings fibre cables all the way into your home, allowing you to download 15x faster and upload 68x faster than the national average. (source Ofcom 2022)
Local full-fibre broadband provider toob, with its network in Portsmouth and Southsea, Havant, Fareham, and Gosport, works on a full-fibre connection. With the most advanced technology available, it offers unrivalled reliability and speed compared to 'fibre broadband.'
The multi-award-winning company recently scooped "Best Urban Fibre Provider" and "SME of the Year" and is proud to be a full-fibre provider that not only offers an advanced connection, but also at an affordable price.
With full-fibre costing circa £60 per month with some other providers, toob is keen for all to enjoy the power of what full-fibre can deliver and offers its 900 Mbps service for just £25 per month on an 18 month contract. Not only that, but toob guarantees no price rises mid-contract.
Additionally, the Portsmouth-based company is offering a £75 Amazon.co.uk Gift Card for all orders placed before 31st October this year, using their UPGRADE75 promo code.
Stuck in contract with another provider?
You can still order toob whilst this offer is live, and book your installation after your current contract ends.
Just switch to toob's reliable full-fibre broadband for £25 per month on an 18 month contract before 31st October and you can benefit from 100% full-fibre and their biggest ever promotion!
Visit toob.co.uk or call the local team on 023 9300 9300.