Revealed: the rising costs of Portsmouth property in the last seven years
Average house prices in Portsmouth in June of this year were almost £70,000 higher than at the same stage seven years earlier.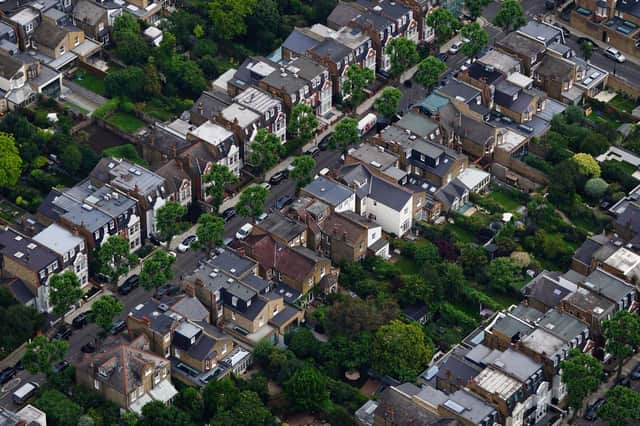 In June 2016, the average sale price for properties in Portsmouth was £187,681.
By March 2018, the average price had risen to £211,651 - below the UK average at the time of £224,144.
Fast forward 12 months and data from the Office of National Statistics showed the average property in the area sold for £207,033 – again, below the UK average of £226,798.
In March 2020, the average Portsmouth price had actually dropped - to £206,572.
That was compared to the south east average of £323,353 and the UK average of £231,855.
The next 12 months showed a 9 per cent rise in city properties, with the average Portsmouth price leaping to £231,027.
That rise was below the UK average, though, where prices had risen 10.2 per cent to £256,405.
Portsmouth prices saw another 8.1 per cent jump in the 12 months to March 2022, the average rising to £241,702. Nationally, there was a 9.8 per cent leap to £278,436.
Portsmouth growth slowed to 5.3 per cent in the year to March 2023, with the average price now £253,417.
That was £65,736 higher than in June 2016, coincidentally the month where the EU referendum took place. Nationally, the average price was £285,009.
The latest figures, for June, showed the Portsmouth average £255,504 and the UK average £287,546.
The average property price in the Havant local authority region in June of this year was £334,617.
That's £72,197 more than the £262,420 average in March 2018.
Going further back in time, the average home in the Havant area in 2002 cost £124,995.
The figures are similar in the Fareham local authority area. In 2002 the average home cost £137,950, rising to £280,000 in 2017 and, as of June this year, £364,728.
All those prices contrast sharply with some of the ones in the north of the country.
For example, in March 2018 the average price of a Burnley property was just £78,052 - significantly lower than the then UK average of £224,144.
In June of this year, the average price had risen to £116,526, compared to the UK average of £287,546.