Services for domestic abuse victims in Portsmouth to merge
A CHARITY for victims of domestic abuse has branded a council decision to re-tender for services during the pandemic 'disappointing' but is 'confident' the best support possible will still be on offer.
Monday, 5th October 2020, 4:28 pm
Updated
Monday, 5th October 2020, 4:28 pm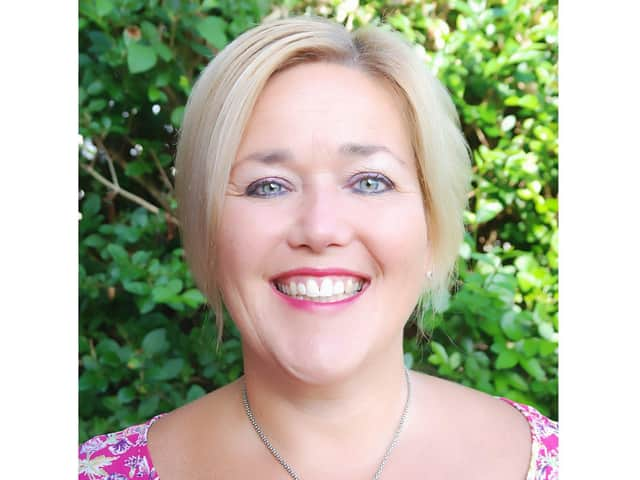 Claire Lambon, chief executive of Stop Domestic Abuse
Portsmouth City Council agreed to merge its in-house service for high-risk victims with other services currently provided by Stop Domestic Abuse – but will re-tender for the latter to start in March next year.
The council hopes this will make better use of funding – with the current contract worth around £700,000 a year, while also creating a more joined up service.
Nationally domestic abuse services have seen an increase in demand since the pandemic
Claire Lambon, chief executive officer of SDA, hopes to win the contract again next year.
However, she said: 'I am disappointed the re-tendering is happening now during the pandemic – it's disappointing we have to go through this process.
'Nationally there has been an increase in demand for services during the pandemic.'
Figures revealed Hampshire Constabulary saw a surge in incidents during lockdown.
Police attended 7,950 reports between March and June, an increase of almost 500 compared to the same period last year.
Ms Lambon added: 'We want to make sure we have the best services available to residents of Portsmouth.
'I recognise local authorities have reduced resources and they have to make that money stretch further.
'But one benefit of putting the high risk victim service with the medium risk and refuge does mean there will be a simple step up or down throughout the services for the users.'
The merger was approved during a virtual community safety meeting last week.
In a deputation given at the meeting domestic abuse campaigner and Portsmouth resident, Kirsty Mellor, had some concerns.
She said: 'Best practice must always be undertaken to save lives and intervention is key to minimising repeat incidents, however, combining perpetrator programmes and Independent Domestic Violence Advocate (in-house) support under one umbrella puts victims and survivors at huge risk.
'We must have a clear distinction between the two services.'
Ms Lambon added: 'I would agree in that we need to ensure resources aren't diverted away from the victims and children of domestic abuse.'
Speaking at the meeting the council's community safety boss, Councillor Lee Hunt, opened up about personal experience. He said: 'In my home when I was younger my sisters and I almost every weekend had to stop my father assaulting my mum and some of the incidents were pretty grim.
'But my mum loved my dad and she would not leave him even if I begged her. As a child it was very frightening.
'I am concerned with delivering the best possible outcome to those trapped in abusive relationships and that they can access them in the most effective way.'
It comes as the government announced £6m funding for domestic abuse services nationwide. Portsmouth is set to receive around £50,000 from this.
The new contract lasts until March 2024.
A message from the Editor, Mark Waldron
Thank you for reading this story. The dramatic events of 2020 are having a major impact on our advertisers and thus our revenues.
Every subscription helps us continue providing trusted, local journalism and campaign on your behalf for our city.